New and Revised Publications
The Food Safety Modernization Act of 2011 ? Proposed Rule for Preventive Controls for Human Food

The Food Safety Modernization Act (FSMA), which was signed into law by President Obama on January 4, 2011, is the most sweeping reform of food safety laws in more than 70 years since the enactment of the Federal Food, Drug and Cosmetic Act of 1938. High-profile foodborne outbreaks in the last decade and their impact on public health and the economy have exposed the need for a new, modern food safety system. FSMA aims to ensure the safety and security of the US food supply by focusing on preventing food safety problems rather than responding after they occur. This law provides the FDA with new enforcement authorities to achieve a higher rate of compliance with food safety standards and to respond better to problems. This 5-page fact sheet was written by Soohyoun Ahn, Keith R. Schneider, Michelle D. Danyluk, and Renee Goodrich-Schneider, and published by the UF Department of Food Science and Human Nutrition, April 2014.
http://edis.ifas.ufl.edu/fs248
Florida Citrus Outlook 2013/14 Season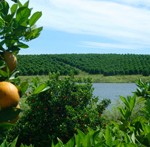 This 24-page report provides supply, demand, and price projections of Florida citrus for the 2013/14 season based on the November 2013 forecast of the 2013/14 Florida citrus crop, by variety. Projections are for Florida orange juice and grapefruit juice pack, movement, and ending inventory, along with estimates of US consumption and retail sales of OJ and GJ, preliminary on-tree price estimates, and Brazil's OJ outlook (given its bearing on Florida's OJ situation). Written by Matthew J. Salois, and published by the UF Department of Food and Resource Economics, September 2014.
http://edis.ifas.ufl.edu/fe945
Purple Sunset Pomegranate (Punica granatum ?PIIPG-1?)

Purple Sunset is a new ornamental cultivar of pomegranate, Punica granatum. Purple Sunset pomegranate is distinguished from fruiting pomegranate by a bushy, compact habit and numerous flowers followed by small, ornamental, purple-black fruit. This 2-page fact sheet was written by Gary W. Knox, and published by the UF Department of Environmental Horticulture, June 2014.
http://edis.ifas.ufl.edu/ep501
Planning a Successful Field Trip

Field trips can be great experiences for youth to learn project content and life skills. Field trips also contribute to the experiential learning philosophy of 4-H. This document includes some suggestions to make a field trip fun, safe, and educational. This 3-page fact sheet was written by Keith G. Diem and Ben Knowles, and published by the UF Department of 4-H Youth Development, July 2014.
http://edis.ifas.ufl.edu/4h339
Adopting 4-H Club Bylaws

Why does a 4-H club (for youth ages 8?18) need bylaws? For the same reason our country needs a constitution! By having fair and written rules, the rights of all members can be protected. The following is a suggested format for 4-H bylaws. The bylaws below may be adapted to meet local conditions. Be sure to send a copy of your club?s approved bylaws to your county 4-H office. Include in the bylaws the date when they were approved and most recently revised.This 3-page fact sheet was written by Keith G. Diem, Judy Levings, and Ben Knowles, and published by the UF Department of 4-H Youth Development, July 2014.
http://edis.ifas.ufl.edu/4h338
The ABCs of 4-H: A Primer for 4-H Volunteers

This information sheet is the introduction to the 4-H Volunteer Training Series (VTS). The series contains a wealth of information, from how to start a club, to planning field trips, to how to work with youth. This 5-page fact sheet was written by Keith G. Diem and Ben Knowles, and published by the UF Department of 4-H Youth Development, July 2014.
http://edis.ifas.ufl.edu/4h335
Analyzing Production Records of Commercial Sweet Orange Blocks to Measure Effects of Mechanical Harvesting on Long-Term Production and Tree Health

Ever since mechanical harvesting systems were introduced in the 1960s, growers expressed serious concerns over the potential negative impact mechanical harvesting could have on their trees. A study was undertaken in 2010 to analyze grower production data and compare whether mechanical harvesting had an adverse effect on fruit yield or shortened tree longevity as compared to hand harvesting. The purpose of this article is to describe how the study was organized and to summarize its results and conclusions. This 4-page fact sheet was written by Fritz M. Roka, Lisa H. House, and Katrina R. Mosley, and published by the UF Department of Food and Resource Economics, May 2014.
http://edis.ifas.ufl.edu/fe949
The Savvy Survey #17: Reporting Survey Findings

Wrapping up the Savvy Survey Series, this fact sheet is the last of three publications that outline procedures to follow after implementing a survey. With the surveys in, data collected, and analyses conducted, the next logical step deals with communicating the results. Through communication, ideas and thoughts are shared with others in a manner that will be easily understood. In Extension, some common communication channels include the annual Report of Accomplishment (ROA), grant project reports, abstracts, and oral presentations. This 5-page fact sheet was written by Milton G. Newberry, III, Jessica L. Gouldthorpe, and Glenn D. Israel, and published by the UF Department of Agricultural Education and Communication, September 2014.
http://edis.ifas.ufl.edu/pd081
Setting Goals to Promote Academic and Personal Achievement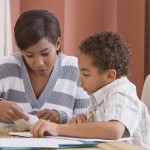 Learners begin to envision their futures in both academic and personal settings even as children. The future that we develop motivates us to engage in learning environments, work experiences, and social encounters/settings. As instructors, we have the opportunity to help learners develop academic and personal goals that will develop and shape their future. This 3-page fact sheet assists instructors in developing their knowledge of goal theory, thereby allowing them to assist learners in utilizing their personal and academic goals to develop goal-directed achievement behaviors. Written by Eric D. Rubenstein and Andrew C. Thoron, and published by the UF Department of Agricultural Education and Communication, 2014.
http://edis.ifas.ufl.edu/wc166
The Savvy Survey #16: Data Analysis and Survey Results

Continuing the Savvy Survey Series, this fact sheet is one of three focused on working with your survey data. In its most raw form, the data collected from surveys do not tell much of a story except who completed the survey, partially completed it, or did not respond at all. To truly interpret the data, it must be analyzed. Where does one begin the data analysis process? What computer program(s) can be used to analyze data? How should the data be analyzed? This publication serves to answer these questions. This 7-page fact sheet was written by Milton G. Newberry, III, Jessica L. Gouldthorpe, and Glenn D. Israel, and published by the UF Department of Agricultural Education and Communication, August 2014.
http://edis.ifas.ufl.edu/pd080
The Savvy Survey #15: Survey Responses and Data Entry

This publication discusses the procedures for entering paper-based survey responses into an electronic database and preparing (or ?cleaning?) all data, regardless of mode, for analysis. It also addresses data entry considerations for closed-ended questions (with response choices), partially-closed questions, and open-ended questions, since the types of questions used in the survey will also impact the data entry process.This 5-page fact sheet was written by Milton G. Newberry, III, Jessica L. Gouldthorpe, and Glenn D. Israel, and published by the UF Department of Agricultural Education and Communication, August 2014.
http://edis.ifas.ufl.edu/pd079
Advertising and Promotions in the US Green Industry

US firms that sell nursery and garden products have become more interested in effective advertising and promotion strategies. A major question for these green industry firms is how to stimulate additional sales. This 3-page fact sheet was written by Hayk Khachatryan, Alicia Rihn, Marco A. Palma, and Charles R. Hall, and published by the UF Department of Food and Resource Economics, August 2014.
http://edis.ifas.ufl.edu/fe948
Mexican Sycamore (Platanus mexicana)

Mexican sycamore (Platanus Mexicana) is a fast growing, drought tolerant tree boasting smooth white and tan bark and large, maple-like leaves with velvety, silver undersides. Native to northeastern and central Mexico, this tree's cold hardiness is not well defined. However, Mexican sycamore grows well as far north as USDA Cold Hardiness Zone 8b in Texas and Florida. This 2-page fact sheet was written by Gary W. Knox, and published by the UF Department of Environmental Horticulture, June 2014.
http://edis.ifas.ufl.edu/ep502
Weed Management Principles in Commercial Vegetable Production

Weeds compete with vegetable crops for light, water, and nutrients. This competition decreases plant vigor, yield, and crop quality. They interfere with hand harvest and can complicate or prevent machine harvest. Weeds also serve as alternative hosts to diseases, viruses, and nematodes. A successful weed management program will incorporate multiple control practices with preventative, cultural, biological, mechanical, and chemical methods.
This 6-page fact sheet was written by Peter Dittmar and Nathan Boyd, and published by the UF Department of Horticultural Sciences, July 2014.
http://edis.ifas.ufl.edu/cv113
Hydrellia fly parasitic wasp Trichopria columbiana Ashmead (Insecta: Hymenoptera: Diapriidae)

Trichopria columbiana is a parasitoid of Hydrellia fly species. Depending on the ecological role of the host species, it can have a positive or negative effect on biological control. Some Hydrellia species feed on the invasive aquatic weed hydrilla. After its introduction into the U.S. by the aquarium industry in the 1950s (Langeland 1996), various control methods, including biological control, were developed and used to manage infestations. Classical biological control studies were initiated in the 1970s, which led to the release of four insects in the U.S., two of which were the leaf-mining ephydrid flies, Hydrellia pakistanae and Hydrellia balciunasi. Despite successful establishment and range expansion of the Asian hydrilla leaf mining fly, Hydrellia pakistanae, population levels of the insect and associated plant damage have remained low. One of the potentially limiting biotic factors is parasitism by the native endoparasitic wasp Trichopria columbiana. This 6-page fact sheet was written by Byron R. Coon, Nathan E. Harms, Michael J. Grodowitz, Emma N.I. Weeks, and James P. Cuda, and published by the UF Department of Entomology and Nematology, June 2014.
http://edis.ifas.ufl.edu/in1040
Hydrilla tuber weevil Bagous affinis Hustache (Insecta: Coleoptera: Curculionidae)

Bagous affinis Hustache is a semi-aquatic weevil that feeds on the aquatic invasive plant Hydrilla verticillata (L.f.) Royle. The larvae of the weevil mine hydrilla tubers, and the adults feed on the submerged stems and leaves. The weevil was discovered during surveys for biological control agents for hydrilla in Pakistan in 1980 and was first introduced to the U.S. in Florida from India in 1987. This 5-page fact sheet was written by Emma Weeks, and published by the UF Department of Entomology and Nematology, June 2014.
http://edis.ifas.ufl.edu/in1039
Grass Carp, the White Amur: Ctenopharyngodon idella Cuvier and Valenciennes (Actinopterygii: Cyprinidae: Squaliobarbinae)

The grass carp, Ctenopharyngodon idella Cuvier and Valenciennes, was imported to the U.S. in 1963 as a biological control agent for hydrilla (Hydrilla verticilliata (L.f.) Royle) and other aquatic plants. Concerns of escape and reproduction, and the potential impacts that colonization of the fish could have on native flora and fauna led to research that developed a non-reproductive fish, which was equally effective in controlling hydrilla. In the warm waters of Florida, with abundant food, grass carp grow quickly at around 2 lbs/month or 0.91 kg/month and may achieve weights of 97 lbs (44 kg). Younger fish and female fish grow faster than older or male fish. Grass carp are the most effective biological control tool that has been identified for hydrilla. This 7-page fact sheet was written by Emma N.I. Weeks and Jeffrey E. Hill, and published by the UF Department of Entomology and Nematology, June 2014.
http://edis.ifas.ufl.edu/in1038
Hydrilla Stem Weevil Bagous Hydrillae O?Brien

Bagous hydrillae O?Brien is a semi-aquatic weevil that feeds on the aquatic invasive weed Hydrilla verticillata (L.f.) Royle. Larvae of the weevil mine hydrilla stems and the adults feed on the stems and submerged leaves. This weevil was discovered during overseas surveys for biological control agents for hydrilla during the 1980s and was first introduced to the U.S. in Florida in 1991 after extensive host-specificity testing. This 5-page fact sheet was written by Emma Weeks, Jim Cuda, and Michael J. Grodowitz, and published by the UF Department of Entomology and Nematology, June 2014.
http://edis.ifas.ufl.edu/in1036
Hydrilla leaf mining flies (unofficial common name) Hydrellia spp. (Insecta: Diptera: Ephydridae)
http://edis.ifas.ufl.edu/in1034

Several native and introduced species of flies in the genus Hydrellia are important because they feed on hydrilla (Hydrilla verticillata L.f. Royle), an invasive aquatic plant that has been classified as a Federal Noxious Weed. Hydrilla has invaded aquatic ecosystems in Florida and across the U.S. Larvae of Hydrellia spp. mine the leaves of hydrilla. In Florida, there are four species that have been associated with the invasive aquatic weed hydrilla: two native species and two species that were introduced for biological control of hydrilla. The native species are Hydrellia bilobifera Cresson and Hydrellia discursa Deonier. The introduced species are Hydrellia pakistanae Deonier and Hydrellia balciunasi Bock. This 6-page fact sheet was written by Emma Weeks and James Cuda, and published by the UF Department of Entomology and Nematology, April 2014.
Selecting a Name for Your 4-H Club

Each 4-H club is a unique group of individuals who work together toward common goals. A club name should reflect the purpose(s) of the club, often relating to the project(s) the club participates in, or the geographic area where members live or the club meets. One of the first ways to develop a sense of belonging and youth engagement is allowing all of the members to participate in selecting a name for the club. Information in this sheet may help you guide the members in making a wise name choice. This 2-page fact sheet was written by Keith G. Diem, Marilyn N. Norman, Joy C. Jordan, and Lindsey McConnell, and published by the UF Department of 4-H Youth Development, July 2014.
http://edis.ifas.ufl.edu/4h337
Authors: Get web visit information for annual reporting. More...
What is EDIS?
EDIS is the Electronic Data Information Source of UF/IFAS Extension, a collection of information on topics relevant to you. More...
Faculty & Staff
Additional IFAS Sites
Communities