New and Revised Publications
Natural Climate Variability Can Influence Cyanobacteria Blooms in Florida Lakes and Reservoirs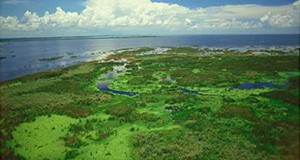 During the summer, many of Florida's nutrient-enriched lakes and reservoirs experience proliferations of cyanobacteria commonly called "blooms.". Cyanobacteria are natural in Florida lakes and reservoirs, but when they grow to high levels and bloom, they become a big problem. They look awful, smell bad, and can poison fish and other animals in the water. To help resource managers considering costly remediation projects or evaluating the effectiveness of nutrient reduction strategies to manage the problem, this 7-page fact sheet presents the results from 15 years of studies observing three large, nutrient-rich lakes in Florida (Lake Harris, Lake George, and Lake Okeechobee) to study the relationship between rainfall and cyanobacteria blooms and learn causes of year-to-year bloom variability. Written by Karl E. Havens, Mark V. Hoyer, and Edward J. Phlips and published by the Florida Sea Grant College Program
http://edis.ifas.ufl.edu/sg142
Biology and Management of Ragweed Parthenium (Parthenium hysterophorous L.) in Ornamental Crop Production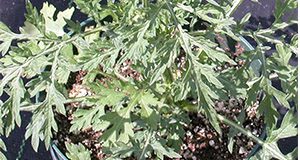 This six-page fact sheet provides an overview of Ragweed Parthenium, Parthenium hysterophorous L, including a species description and information on how to manage ragweed parthenium culturally, physically, and chemically. Written by Debalina Saha, Chris Marble, Robert H. Stamps, and Shawn Steed and published by the Environmental Horticulture Department.
http://edis.ifas.ufl.edu/ep531
Sequential Sampling for Wireworms (Coleoptera: Elateridae) at Sugarcane Planting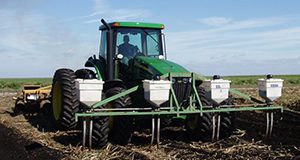 In the Everglades Agricultural Area of Florida, where sugarcane is planted on around 410,000 acres annually, wireworms are the most economically important insect pests of newly planted sugarcane. This 3-page fact sheet written by Matthew T. VanWeelden and Ron Cherry and published by the Department of Entomology and Nematology provides a step-by-step plan to determine whether an application of soil insecticide may be needed to control wireworms. This publication is also a part of the Florida Sugarcane Handbook, an electronic publication of the Agronomy Department.
http://edis.ifas.ufl.edu/in1143
Economic Contributions of Agriculture, Natural Resources, and Food Industries in Florida in 2014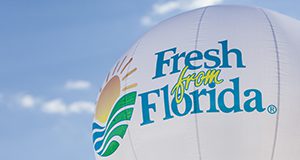 Agriculture, natural resources, and food industries remain a significant force in the economy of Florida, and informed public policy demands recognition of the economic contributions of these industries. Economists at the University of Florida Institute of Food and Agricultural Sciences (UF/IFAS) evaluated the economic contributions of the agriculture, natural resources, and food industries for calendar year 2014 to update previous reports and provide current information on economic trends.
Direct employment in agriculture, natural resources, and food industries in Florida grew from 1.252 million jobs in 2001 to a peak of 1.351 million jobs in 2008, before declining during the Great Recession of 2009/10, and then recovering to 1.565 million jobs in 2014, which was 24.9 percent higher than 2001, representing an average annual growth rate of 1.9 percent. Overall growth in industry contributions during this period reflected an increase in exports of Florida products to domestic and world markets.
This 5-page executive summary was written by Alan W. Hodges and Mohammad Rahmani and published by the Food and Resource Economics Department.
http://edis.ifas.ufl.edu/fe993
Planning for Recreational Waterway Access in Rural Coastal Settings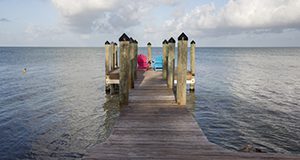 Increasing demand for waterfront land throughout the United States is a long-term trend with a profound impact on the public's ability to access coasts and waterways for recreation. Overcrowding at beaches, boat ramps, and popular destinations in Florida's densely populated coastal areas leads more Floridians and tourists to consider recreating in rural coastal communities that still offer the solitude and natural settings desired by many. According to a recent report sponsored by the Outdoor Industry Association, the provision of public water access has increased outdoor recreation tourism, which could bring much-needed economic benefits to rural areas. However, many of these communities lack planning resources to measure local support and user needs and to estimate the benefits that investments in public-access infrastructure might bring. This 6-page fact sheet written by Corina Guevara, Charles Sidman, Robert Swett, and Alan Hodges and published by the Florida Sea Grant College Program describes an approach those communities can use to characterize user needs and to quantify local economic benefits derived from public-access infrastructure with a focus on boat ramp facilities.
http://edis.ifas.ufl.edu/sg141
Biology and Management of Goosegrass (Eleusine indica (L.) Gaertn.) in Tomatoes, Peppers, Cucurbits, and Strawberries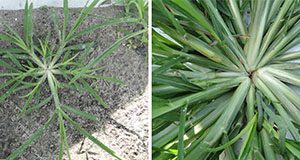 This four-page fact sheet gives a brief description of the biology and management of goosegrass, a common annual turf and horticultural weed found throughout Florida that grows well in compact, wet soils and superficially resembles crabgrasses. Written by Nathan S. Boyd, Kiran Fnu, Chris Marble, Shawn Steed, and Andrew W. MacRae and published by the Horticultural Sciences Department.
http://edis.ifas.ufl.edu/hs1178
Engaging High Water Users in Water Conservation #3: High Water Users' Opportunities to Learn about Water Conservation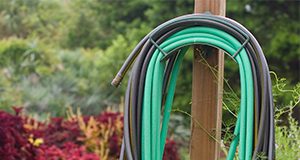 Homeowners who use excessive amounts of water to irrigate their landscapes have specified demographic characteristics and have been identified as high water users. This three-page fact sheet is the third in a series discussing how Extension can improve high water users' engagement in water conservation, focusing on how to effectively communicate with high water users about water conservation education. Written by Pei-wen Huang and Alexa J. Lamm and published by the Department of Agricultural Education and Communication.
http://edis.ifas.ufl.edu/wc257
Technically Speaking, What Is Sturgeon Caviar?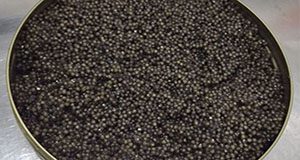 People all over the world eat fish and shellfish eggs. Seafood roes are among the most valuable of fishery commodities because they are considered a delicacy and sell for a high price. The eggs can be acquired as whole roe, (the eggs still attached to the ovary, as with mullet), or as individual eggs that may be collected directly from where the female deposits or spawns her eggs (for instance, "tobiko," from flying fish), or by harvesting the female and separating the eggs from the ovary (as with salmon, lumpfish, and sturgeon "caviar"). The most sought-after and high-valued of all seafood roes are the eggs obtained from the sturgeon. Traditionally coveted by royalty and the aristocracy, sturgeon caviar today is prized by chefs and discerning food connoisseurs the world over for its delicate flavor and nutrient-rich health benefits. Learn what caviar is, find out how it's collected, and discover more about the fascinating sturgeon fish in this 4-page fact sheet written by Frank A. Chapman and Joel P. Van Eenennaam and published by the School of Forest Resources Program in Fisheries and Aquatic Sciences.
http://edis.ifas.ufl.edu/fa194
Building Coastal Dunes with Sea Oats and Surrogate Wrack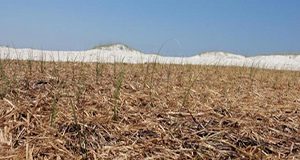 Perennial coastal grasses such as sea oats have long been recognized as the biological engineers of our increasingly stressed beaches and coastal dunes. Sea oats build dunes by capturing blowing sand and stabilizing it, and they're often planted after dunes have been eroded, fragmented, or destroyed. Managers have tried commercial fertilizers and water-absorbing gels to ensure planted sea oats survive and thrive, but these products are not always effective and can be expensive. Removal of natural beach litter, called "wrack" and defined as "algae, grasses, driftwood, fruits, seeds, and carrion, along with cultural litter," has frequently had the undesired effect of weakening the establishment and growth of sea oats. A relatively cheap and effective method to restore them is to reproduce the beneficial effects of this beach litter with "surrogate wrack." This 4-page fact sheet written by Natalie Hooton, Debbie Miller, Mack Thetford, and Sean Claypool and published by the Department of Wildlife Ecology and Conservation describes the promising results of a study into the feasibility and effectiveness of surrogate wrack to help sea oats become established and grow more quickly and vibrantly to restore dunes and beaches.
edis.ifas.ufl.edu/uw409
Trails, Bridges, and Boardwalks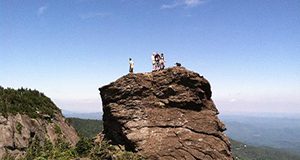 Trails represent a landowner's main routes for recreational activities such as walking, sightseeing, horseback riding, and bicycling. They provide access to, and through, forest land and other natural resources. They play an important role in protecting and preserving soil, water, and wild plants and animals. They can be the source of endless hours of enjoyment and relaxation. This 13-page fact sheet written by Alan Long, Anne Todd-Bockarie, Taylor Stein, Keith Bettcher, and Chris Demers and published by the School of Forest Resources and Conservation will help you plan your trails wisely and construct them carefully so that you and your guests can enjoy them to the fullest.
http://edis.ifas.ufl.edu/fr401
Facts about Wildlife Diseases: South Tick Associated Rash Illness or "STARI"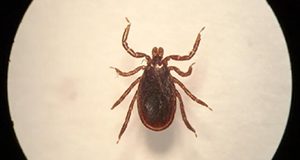 Southern tick-associated rash illness (STARI) is a human tick-borne disease that occurs following the bite of Amblyomma americanum, the lone star tick, which is the most common and aggressive human-biting tick in the South, accounting for over 90% of human tick bites in the region. STARI is often described as a "Lyme-like illness" because it causes a rash like the "bulls eye" rash associated with Lyme. Other symptoms of STARI that are similar to symptoms of Lyme disease include headache, fatigue, and muscle and joint pain. Scientists know the tick vector and that some wildlife species play a role in maintaining the disease in nature, but very little else is understood about this mysterious illness. This 4-page fact sheet written by Katherine Sayler, Carisa Boyce, and Samantha Wisely and published by the Department of Wildlife Ecology and Conservation provides the basic facts we do know, the differences between STARI and Lyme disease, plus advice for tick-bite sufferers and strategies to avoid tick bites.
http://edis.ifas.ufl.edu/uw421
We Need Your Advice!
Florida Extension is a partnership between the University of Florida and Florida A & M University to improve the quality of life for people like you through education. In the coming decade, decisions will be made by Florida Extension that influence you and your community. We invite you to participate in our Community Input Survey as a way to give your opinions about certain issues that may impact these decisions. The focus of this survey is your own community — where you live, shop, work and play.
The survey runs September 1 through December 31, 2016. The results of the survey will be available in spring 2017.
Please share this survey link with your family, friends, and coworkers. We look forward to hearing from all of you.
Take the survey: https://ufl.qualtrics.com/jfe/form/SV_4MAOfUFiafbNYrz
New Featured Creatures, August 2016
Melaleuca Gall Midge (suggested common name) Lophodiplosis trifida Gagné (Insecta: Diptera: Cecidomyiidae: Cecidomyiinae: Cecidomyiini)
http://edis.ifas.ufl.edu/in1140
Pest Identification Guides, August 2016
Created to help growers and crop consultants, private homeowners, Master Gardeners, and the general public identify common arthropod pests and the damage they inflict, each field guide provides photos of the important life stages and crop damage associated with arthropod pests. The text highlights key general morphology and biology, distribution, and natural enemies. Written by Jeffrey Cluever and Hugh Smith, and published by the UF Department of Entomology and Nematology.
The following have been added to the existing series, http://edis.ifas.ufl.edu/topic_series_pest_identification_guides
Cob Flies, Megaselia spp. (Diptera: Phoridae), in Sweet Corn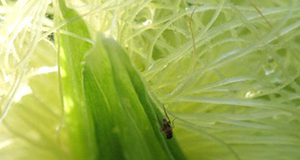 Phorid flies (Diptera), also known as humpback flies or scuttle flies for their appearance and behavior, are an extremely diverse group of flies that are saprophagous (feed on decaying organic matter), parasitic, or phytophagous (feed on plants). Within the Phoridae family, the genus Megaselia is also extremely diverse, with more than 1400 described species, many very similar in appearance. The name ?cob fly? was given to a Megaselia spp. that attacked corn in Texas. This 5-page fact sheet written by David Owens, Gregg S. Nuessly, Robert Beiriger, and Nicholas Larsen and published by the Department of Entomology and Nematology describes the distribution of this pest, ways to distinguish it from other similar corn ear pests, its life cycle, the damage it causes, and some strategies for management.
http://edis.ifas.ufl.edu/in1144
Managing Scale Insects on Ornamental Plants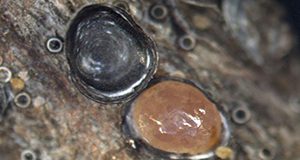 Scale insects are a diverse group of piercing-sucking pests (Hemiptera) commonly found on ornamental plants in landscapes and nurseries. There are over 180 species of scale insects in Florida, but only a small percentage are important pests of ornamental plants. They damage plants and secrete a waxy covering that makes them difficult to control using most chemical control measures. This 7-page fact sheet written by Eileen A. Buss and Adam Dale and published by the Department of Entomology and Nematology differentiates between armored and soft-scale insect pests and lists common types of each, provides information about the biology of scale insects and how to identify them and the damage they cause, describes how to scout and monitor for scale insects, and lists several methods for prevention and control of scale insect invasions.
http://edis.ifas.ufl.edu/mg005
Rhapis excelsa: Lady Palm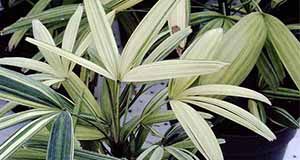 Rhapsis excelsa, the lady palm, is an outstanding, small clustering palm for shady landscape or interiorscape use. This two page fact sheet gives a brief overview of the Lady Palm. Written by Timothy K. Broschat and published by the Environmental Horticulture Department.
http://edis.ifas.ufl.edu/fp501
Implications of Round Bale Dimensions on Hay Use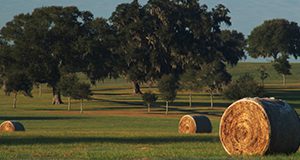 The dimensions of large round bales make a difference in many cases. Bale size determines the amount of hay in a purchased bale, the amount of nutrients in pounds, and the extent of spoilage during storage and feeding. Large round bales, the predominant form of hay made and fed to cattle, are under discussion. This 3-page fact sheet is a new document that examines the significance of bale dimensions, volume, density, and weight as well as the relationship of these factors to hay prices. Written by Matt Hersom, Todd Thrift, and Joel Yelich, and published by the UF Department of Animal Sciences, June 2016.
http://edis.ifas.ufl.edu/an326
Trends in Rice Production and Varieties in the Everglades Agricultural Area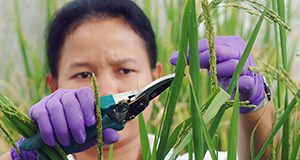 Rice production in the Everglades Agriculture Area (EAA) of Florida dates back nearly seven decades. For a brief period in the 1950s about 2,000 acres of rice was grown in the EAA. Rice was reintroduced in the EAA in 1977 after it was demonstrated that rice could be successfully incorporated into the sugarcane production cycle during the fallow period. This three-page fact sheet provides a history of rice production in Florida and information about rice varieties grown in Florida. Written by Jehangir H. Bhadha, Luigi Trotta, and Matthew VanWeelden and published by the Soil and Water Sciences Department.
http://edis.ifas.ufl.edu/ss653
Organic Management of Vegetable Diseases, Part II: Foliar Pathogens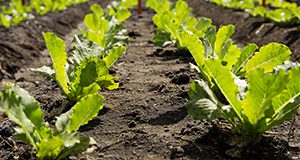 The successful management of both soilborne and foliar diseases requires a multifaceted program, taking into consideration variety selection, cultural methods, biologicals, and chemical applications approved by the Organic Materials Review Institute (OMRI) and certified organic under the United States Department of Agriculture (USDA) National Organic Program (NOP). This review emphasizes the management of foliar disease and serves as a guide to assist growers in selecting strategies to manage disease in a sustainable system. Written by Gary Vallad and published by the Department of Plant Pathology.
http://edis.ifas.ufl.edu/pp170
What is EDIS?
EDIS is the Electronic Data Information Source of UF/IFAS Extension, a collection of information on topics relevant to you. More...
Author information
Additional IFAS Sites
Follow UF/IFAS on social media