New and Revised Publications
Zika, a Mosquito-Transmitted Virus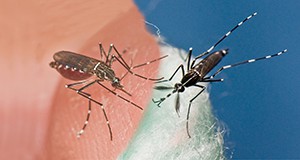 Zika is a mosquito-transmitted virus that has spread broadly in tropical regions and caused epidemics, especially in the past 8 to 9 years. In its native range in West Africa and Uganda, the Zika virus stays in the forest for the most part, and human infections are considered incidental and medically inconsequential. In 2015, however, Zika became a larger concern when a strain of the virus traced to outbreaks in French Polynesia emerged in northeastern Brazil. This strain provoked alarm because of increased incidence of microcephaly in babies born to Zika-infected mothers. Local transmission, mainly by the yellow fever mosquito Aedes aegypti, has now been documented in most tropical countries of the Americas but has not yet been detected in the continental United States. This 7-page fact sheet written by L. P. Lounibos, B. W. Alto, N. D. Burkett-Cadena, C. C. Lord, C. T. Smartt, C. R. Connelly, and J. R. Rey and published by the Department of Entomology and Nematology describes the Zika microbe, its mosquito hosts, and the disease it causes. A history of the virus and its migration are included, along with some details about the virus in the state of Florida and preventative measures people can take to avoid infection. The best way to avoid contracting Zika (and other mosquito-borne diseases) is not to get bitten in the first place. Take precautions to avoid mosquito bites.
http://edis.ifas.ufl.edu/in1120
See also 2/9/2016 press release:UF/IFAS scientists write document explaining Zika virus; urge vigilance.
Do-It-Yourself Insect Pest Traps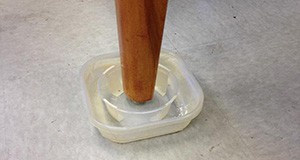 Many types of traps can be used to monitor or control insect pests. Traps to capture insects vary greatly, depending on the target, location, and purpose. Traps may be inexpensive and disposable, or more complex. This 12-page fact sheet describes several traps for common pests in the home, garden, and landscape that can be made using common household materials or that are readily available in stores. Written by Steven Arthurs and Adrian Hunsberger and published by the Entomology and Nematology Department.
http://edis.ifas.ufl.edu/in1103
El Zika, un Virus Transmitido por Mosquito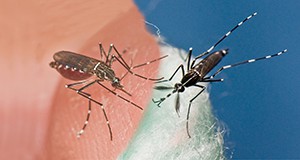 Zika es un virus transmitido por mosquitos que se ha esparcido recientemente en regiones tropicales y ha causado epidemias, especialmente durante los últimos 8 o 9 años. En su ámbito nativo en África Occidental y Uganda, el virus se mantiene en los bosques, circulando entre mosquitos que viven en huecos de árboles y primates arbóreos; las infecciones de humanos se consideran incidentales y de poca importancia médica. Una cepa del virus que se implicó en brotes en Polinesia Francesa emergió en el Norte de Brasil en el 2015 y causó gran consternación debido a la alta incidencia de microcefalia en bebes nacidos de madres que fueron infectadas con el virus durante la gestación. Transmisión local, principalmente por el mosquito de la fiebre amarilla Aedes aegypti, ha sido documentada en la mayoría de los países tropicales de las Américas, pero aún no se ha detectado en Los Estados Unidos Continentales. Los síntomas de la infección incluyen, salpullido, dolor de cabeza, fiebre, dolor muscular y en las coyunturas, conjuntivitis, y malestar general.
This 7-page fact sheet written by J. R. Rey, L. P. Lounibos, B. W. Alto, N. D. Burkett-Cadena, C. C. Lord, C. T. Smartt, and C. R. Connelly and published by the Department of Entomology and Nematology is the Spanish language version of Zika, a Mosquito-Transmitted Virus and describes the Zika microbe, its mosquito hosts, and the disease it causes. A history of the virus and its migration are included, along with some details about the virus in the state of Florida and preventative measures people can take to avoid infection. The best way to avoid contracting Zika (and other mosquito-borne diseases) is not to get bitten in the first place. Take precautions to avoid mosquito bites.
http://edis.ifas.ufl.edu/in1121
Writing Instructional Objectives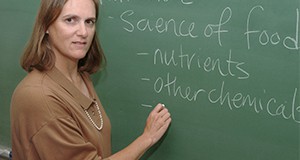 Good teaching begins with well-written instructional objectives. Instructional objectives identify the knowledge, skills, and abilities that students will possess upon successfully learning the material. This four-page fact sheet outlines the three types of objectives (cognitive, psychomotor, and affective) as well as the different components of objectives (condition, performance, criterion). A well-written instructional objective will lead to clear teaching and ultimately, student success. Written by R. Kirby Barrick and Andrew C. Thoron, and published by the Agricultural Education and Communication Department.
http://edis.ifas.ufl.edu/wc245
Teaching Behavior and Student Achievement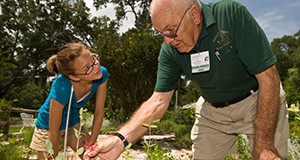 Student achievement can clearly be enhanced through effective teaching behaviors, but what kinds of teacher behaviors lead to higher achievement among learners? This six-page fact sheet describes five different teacher behaviors that can lead to higher student achievement. These behaviors are clarity, variability, Enthusiasm, task oriented and/or businesslike behavior, and student opportunity to learn criterion material. Written by R. Kirby Barrick and Andrew C. Thoron, and published by the Agricultural Education and Communication Department.
http://edis.ifas.ufl.edu/wc244
Principles of Teaching and Learning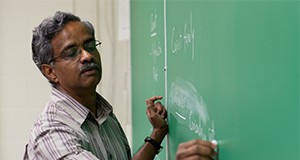 Effective teaching involves careful consideration and planning. There are several different principles that can be used to guide teachers in planning their lessons. This two-page fact sheet provides information on how to organize and structure subject matter, motivate students, effectively use reward and reinforcement, and other techniques for instruction. Written by R. Kirby Barrick and Andrew C. Thoron, and published by the Agricultural Education and Communication Department.
http://edis.ifas.ufl.edu/wc243
Principles and Practices to Secure and Hold Interest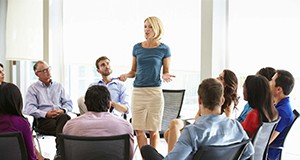 Securing and holding student interest is a major challenge for teachers. Once the curriculum is set, then teachers must decide how to teach the content, particularly how to build lasting interest in the content being taught. Students learn more and retain what they have learned longer when they are interested in the content, see its usefulness, and are motivated to learn and apply what they have learned. This three-page fact sheet discusses what makes a topic or lecture interesting for students and ways to improve teaching methods to keep students engaged and interested in the subject matter. Written by R. Kirby Barrick and Andrew C. Thoron, and published by the Agricultural Education and Communication Department.
http://edis.ifas.ufl.edu/wc242
Safe Harbor Agreement: A Regulatory Assurance under the Endangered Species Act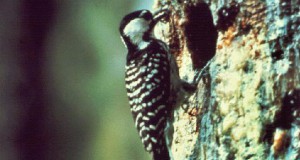 The involvement of the private sector is critical for the conservation and recovery of many species, but landowners' fears that increased management restrictions could keep them from enjoying their land can present a challenge to securing their trust and assistance in conservation efforts. A Safe Harbor Agreement is a regulatory assurance that removes the risk of additional regulation in the future and encourages landowners to maintain important habitat on their lands. This three-page publication written by Melissa M. Kreye, Elizabeth F. Pienaar, Raoul K. Boughton, and Lindsey Wiggins and published by the Wildlife Ecology and Conservation Department provides Extension agents, decision-makers, and landowners with a basic understanding of a landowner's obligations and the benefits of enrolling.
http://edis.ifas.ufl.edu/uw403
Pureed Foods: Texture Testing with the Slump Test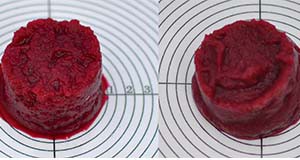 For individuals with dysphagia, the texture of puréed foods is extremely important. If the puréed foods are either too thick or too thin, it can make it more difficult to swallow. The slump test is a quick, easy, and inexpensive way to assess the texture of foods. This four-page fact sheet describes the slump test, how to perform a slump test, and how the slump test can be used to evaluate the texture of puréed foods. Written by Wendy J. Dahl, and published by the Food Science and Human Nutrition Department.
http://edis.ifas.ufl.edu/fs276
Teaching Students with Disabilities: Autism Spectrum Disorder and Asperger's Syndrome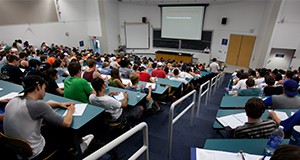 Teachers of all subjects must familiarize themselves with the specific needs of the students in their classrooms, especially in the case of students with autism spectrum disorders (ASD) and Asperger's syndrome because students may vary greatly in the degree to which they are affected by these disabilities. This four-page fact sheet explains the differences between autism and Asperger's syndrome and how instructors can modify their lessons to effectively meet the needs of learners with these disabilities in different types of learning environments and achieve greater classroom success for the educator and the learner. Written by Sara E. LaRose and Andrew C. Thoron, and published by the Agricultural Education and Communication Department.
http://edis.ifas.ufl.edu/wc240
Making Decisions Using Force Field Analysis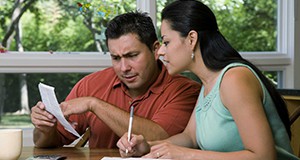 Should I adopt water conservation practices? Should I start a community garden? Should I stop using fertilizer on my lawn? These kinds of complex decisions are often difficult because many factors are at play, each with different degrees of importance. Conducting a force field analysis is a simple technique that can help an individual or groups more effectively make decisions and also more holistically consider key factors. Force field analysis allows you to make decisions based on the idea that a point of equilibrium exists within any system. Any proposed change causes a shift in this equilibrium. This four-page fact sheet describes how to conduct a force field analysis, provides a relevant example, and suggests possible applications. Written by Seth Heinert and Sebastian Galindo-Gonzalez, and published by the Agricultural Education and Communication Department.
http://edis.ifas.ufl.edu/wc224
Smart Strawberry Advisory System for Mobile Devices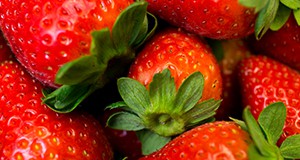 Like the web-based SAS, the SAS: Strawberry Advisory System mobile app monitors real-time and forecast weather conditions that increase the risk for Botrytis (gray mold) and anthracnose fruit rots, providing risk level information for each disease. The app provides easy access to the information growers need to make spraying decisions in the field, saving them time, helping improve disease control, and avoiding unnecessary fungicide applications. This 3-page fact sheet provides an overview of the SAS mobile app. Written by Clyde W. Fraisse, Natalia Peres, and José Henrique Andreis, and published by the UF Department of Agricultural and Biological Engineering, August 2015.
http://edis.ifas.ufl.edu/ae516
The Savvy Survey #6d: Constructing Indices for a Questionnaire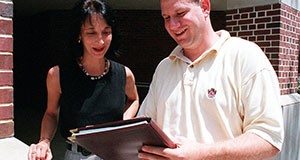 One of The Savvy Survey Series, this article will help Extension agents understand indexes and how to use them when evaluating an educational program. This six-page fact sheet provides an overview of constructing indices for a questionnaire. Specifically, it will discuss why composite measures like index numbers are important, what the index number means, the difference between indexes and scales, steps for the construction of indexes, and recommendations for use by Extension educators. Written by Anil Kumar Chaudhary and Glenn D. Israel, and published by the Agricultural Education and Communication Department.
http://edis.ifas.ufl.edu/pd069
The Savvy Survey #18: Group-Administered Surveys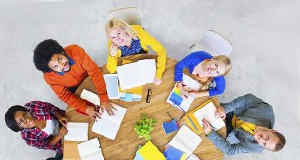 Group-administered surveys are a great way to collect information from participants about the outcomes of an event or program. These kinds of surveys are best used for documenting short-term outcomes and can make use of an audience response system. This four-page fact sheet details how to develop a group-administered questionnaire, how to use an audience response system, and how to prepare and implement the survey. Written by Glenn D. Israel and Jessica L. Gouldthorpe, and published by the Agricultural Education and Communication Department.
http://edis.ifas.ufl.edu/pd082
Basics of Quantifying N Sources and Fates on the University of Florida Campus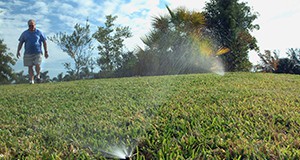 Landscapes, recreational areas, and sports fields are important parts of the University of Florida campus that receive nitrogen (N) fertilization to maintain the health and quality of their plants. However, nitrogen can be lost from the landscape through runoff in storm water or leaching into groundwater, both fates leading to pollution of the receiving water bodies. Human activities can also cause losses of nitrogen. Therefore, educating people about nitrogen cycling in the urban environment is critical for the development of solutions to the environmental problems caused by nitrogen loss. This 5-page fact sheet discusses nitrogen mass budgets, land uses in a major university, and nitrogen sources and fates associated with different land uses on campus. Written by Jiexuan Luo and George Hochmuth, and published by the UF Department of Soil and Water Science.
http://edis.ifas.ufl.edu/ss641
Environmental Stresses and Your Florida Lawn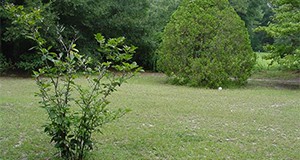 Florida lawns are subject to many environmental stresses. These can include nutrient deficiency, salinity, temperature extremes, over- or under-watering, soil problems, and prolonged exposure to shade or traffic. The use of proper cultural practices will help keep your lawn healthy and more stress-tolerant. This two-page fact sheet explains how to choose the most appropriate grass, fertilize properly, mow to the correct height, and irrigate for your lawn's needs. Written by L.E. Trenholm, and published by the Environmental Horticulture Department.
http://edis.ifas.ufl.edu/ep070
Volunteer Training Series: Recognizing Young People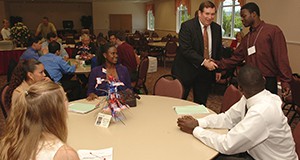 Developing a sense of belonging is one of the Essential Elements of a positive youth development experience. Creating an inclusive environment in your 4-H club programs and activities can help you achieve this goal. Providing many forms of recognition for all, not just for those who excel in competition with other youth, also supports this sense of belonging. This 5-page fact sheet discusses recognition of participation, progress toward goals, standards of excellence, peer competition, and cooperation in the context of 4-H Clubs. Written by Georgene Bender, Tracy Tesdall, and Judith Levings, and published by the UF Department of 4-H Youth Development, November 2015.
http://edis.ifas.ufl.edu/4h370
Water and Nutrient Management Guidelines for Greenhouse Hydroponic Vegetable Production in Florida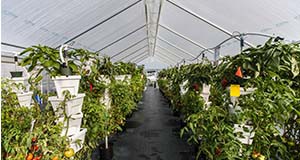 Many small farms are implementing greenhouse hydroponic systems. Perhaps the most challenging aspect of crop management for smaller growers is the control of water and nutrient delivery in a soilless media system. This six-page fact sheet focuses on relatively inexpensive strategies to help small growers know both when to start irrigation events and how long to run a single event when growing in soilless media. Written by Robert C. Hochmuth, Natalie B. Parkell, Wanda L. Laughlin, and Sean C. Rider, and published by the Horticultural Sciences Department.
http://edis.ifas.ufl.edu/hs1274
Guidelines for Writing Quality Impact Statements for Workload and Marketing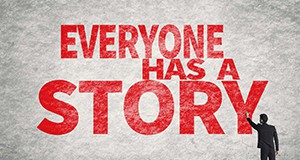 There's nothing like a great story to catch people's attention. Extension faculty can use storytelling techniques to develop strong impact statements that communicate the results of their programming. This three-page fact sheet dissects the different elements of an impact story, explains how to connect a story to the large impact of the program, and provides an example of a success story with impact statement. Written by Amy Harder and Ruth Borger, and published by the Agricultural Education and Communication Department.
http://edis.ifas.ufl.edu/wc241
Healthy Living: Reliable Websites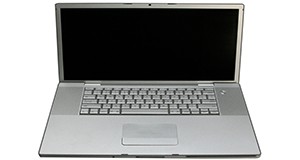 The number of resources available online grows every day. Unfortunately, there are no regulations to ensure that the information on these websites is accurate. Older adults can readily access reliable information on the Internet by focusing on government and education sites. This 2-page fact sheet is a major revision that provides a list of trustworthy Internet sources related to nutrition, health, food safety, and general interest for older adults. Written by Linda B. Bobroff and Leigh Ann Martin, and published by the UF Department of Family, Youth and Community Sciences, revised January 2016.
http://edis.ifas.ufl.edu/fy102
What is EDIS?
EDIS is the Electronic Data Information Source of UF/IFAS Extension, a collection of information on topics relevant to you. More...
Author information
Additional IFAS Sites
Follow UF/IFAS on social media