New and Revised Publications
Values and Ecosystem Services of Gainesville?s Urban Forest in 2016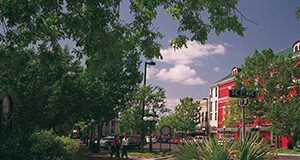 The urban forest is a crucial factor in the well-being of a community because of the aesthetics, health benefits, and cost-savings that it provides. The urban forest is our habitat, and we must manage it in ways that will provide the benefits we need and desire. This 3-page fact sheet written by Michael G. Andreu, Caroline A. Hament, David A. Fox, and Robert J. Northrop and published by the UF/IFAS School of Forest Resources and Conservation describes an urban forest ecological analysis conducted in 2016 in Gainesville, Florida, by the University of Florida in partnership with the Parks, Recreation, and Cultural Affairs Department to quantify the vegetation structure, functions, and values of the urban forest.
http://edis.ifas.ufl.edu/fr414
Children?s Citrus Activity: Diaprepes Root Weevil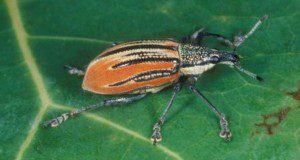 This new two-page children's activity sheet features pictures of Diaprepes root weevil larva and adults as well as feeding damage. Page two includes a maze. Written by Lauren M. Diepenbrock and Jamie D. Burrow and published by the UF/IFAS Extension 4-H Youth Development program.
http://edis.ifas.ufl.edu/4h403
Children?s Citrus Activity: Citrus Counting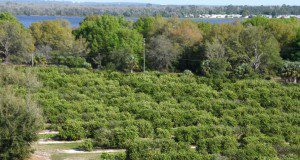 Florida is well known for its citrus industry, valued at over eight billion dollars, and is one of the top citrus-producing states in the United States. This new one-page children's activity sheet about Florida citrus includes an activity for students learning to count and match. Written by Jamie D. Burrow and Ariel Singerman and published by the UF/IFAS Extension 4-H Youth Development Program.
http://edis.ifas.ufl.edu/4h402
Managing Plant Pests with Soaps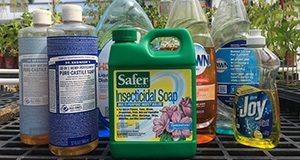 Home gardeners and professionals frequently discuss the use of soap products to control plant pests. Limited and conflicting information on this topic has resulted in confusion and misuse of products. It is important to recognize that all soaps are not equal in safety or efficacy in plant-pest management. This 5-page fact sheet written by Matthew A. Borden and Adam G. Dale and published by the UF/IFAS Entomology and Nematology Department describes some of the different types of soaps and recommendations for proper, legal, and safe use of these products to manage pests.
http://edis.ifas.ufl.edu/in1248
A New Database on Trait-Based Selection of Stormwater Pond Plants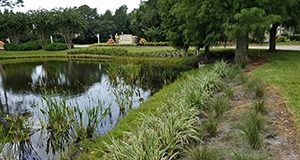 Stormwater ponds play critical roles for flood control and water quality treatment, and they can provide ecological services to communities. Those ecological services can be enhanced with proper pond design and maintenance. This 6-page fact sheet written by Gisele P. Nighswander, Mary E. Szoka, Kayla M. Hess, Eban Z. Bean, Gail Hansen de Chapman, and Basil V. Iannone III and published by the UF/IFAS School of Forest Resources and Conservation provides a comprehensive database of plant traits to help readers make informed stormwater pond plant selection decisions based on their own relative priorities.
http://edis.ifas.ufl.edu/fr416
Recognizing Heat Stress in Dairy Cows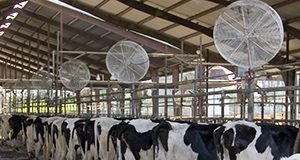 In persistent hot, sunny and humid conditions, cows can become overheated and may not produce as well, or may experience health issues. This two-page fact sheet written by Izabelle Toledo and Geoffrey Dahl and published by the UF/IFAS Department of Animal Sciences lists the signs of heat stress in dairy cows.
http://edis.ifas.ufl.edu/an356
Design and Construction of a Constant Head Infiltrometer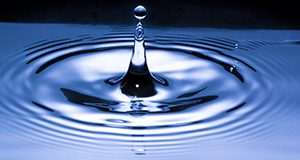 This new 8-page document details the construction procedure for a Mariotte siphon constant head infiltrometer using readily available materials. Written by Mahesh Bashyal, Michael J. Mulvaney, and Eban Z. Bean, and published by the UF/IFAS Agronomy Department, June 2019.
http://edis.ifas.ufl.edu/ag433
Pesticide Recordkeeping Form for Florida Applicators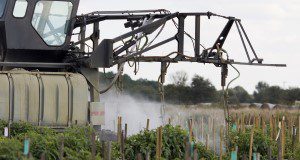 This new 5-page document provides a form containing the required elements to include on a record of pesticide application for meeting the restricted use pesticide and Worker Protection Standard (WPS) requirements. An example application record and an explanation of the required elements is provided. This is not a required form because there are other methods to keep records if they contain the required information. Handwritten notes, electronic records, and other recordkeeping software systems are also acceptable. Written by Frederick M. Fishel and published by the UF/IFAS Agronomy Department.
http://edis.ifas.ufl.edu/pi280
Strategies to Fund Your Child?s College Education: Using Savings and Tax-Advantaged Vehicles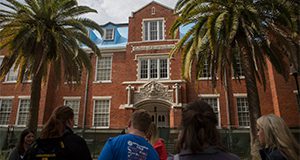 It is never too soon to explore funding options for college educations, whether your child is a newborn or is in middle school. You are more likely to be prepared to fund your child's education if you start planning earlier. This new 4-page document describes and discusses several accounts that allow you to pay for college while taking advantage of tax and savings opportunities. Written by Jessica McCumber, Jorge Ruiz-Menjivar, Martie Gillen, and Sarah M. Ellis, and published by the UF/IFAS Department of Family, Youth and Community Sciences, June 2019.
http://edis.ifas.ufl.edu/fy1484
Methods of Forage Moisture Testing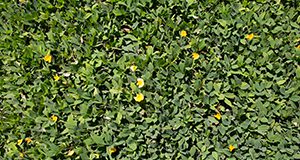 Determining forage moisture is an essential procedure for estimating forage mass in pastures, determining harvesting or baling point for preserved forages, and calculating dry matter of feedstuff for total mixed rations. This 3-page document discusses methods and pieces of equipment available to estimate forage moisture. Written by M. Wallau and J. Vendramini, and published by the UF/IFAS Agronomy Department, revised June 2019.
http://edis.ifas.ufl.edu/ag181
El Mandato del Dispositivo de Registro Electrónico, reglas de las horas de servicio e Implicaciones para los Transportistas de Productos del Sudoeste de Florida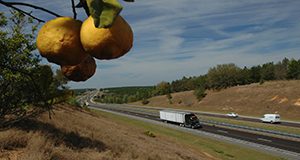 El Mandato del Dispositivo de Registro Electrónico (ELD por sus siglas en ingles), se convirtió en mandato para vehículos motorizados comerciales (CMV) el 18 de diciembre del 2017. El 18 de junio del 2018, después de 90 días de extensión, el mandato también se aplicó a transportistas de productos. El propósito principal detrás del ELD fue asegurar el cumplimiento con los requerimientos de Horas de Servicio (HOS) por autotransporte y sus conductores. Este artículo se enfoca en el movimiento interestatal de propiedades (productos), and sus objetivos son: 1) revisar las reglas HOS; 2) clarificar las excepciones agrícolas a las reglas HOS; y 3) ofrecer una discusión preliminar a cómo los ELD podrían afectar a los productores del sur de Florida. Fritz Roka, Tara Wade, Luis Peña-Lévano, y Craig Sprouse. UF/IFAS Food and Resource Economics Department.
http://edis.ifas.ufl.edu/fe1058
The Structure and Composition of Gainesville?s Urban Forest in 2016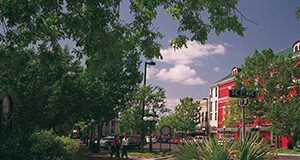 Trees in cities were formerly thought of merely as a collection of individuals found along streets and incorporated into landscaping. However, urban trees are now viewed as being part of a unique forest type, and understanding the urban forest?s structure and composition is an important first step towards managing it. This 4-page fact sheet written by Michael G. Andreu, Caroline A. Hament, David A. Fox, and Robert J. Northrop and published by the UF/IFAS School of Forest Resources and Conservation aims to provide a broader understanding of the urban forest in the city of Gainesville, Florida.
http://edis.ifas.ufl.edu/fr413
Tetraploid Induction and Establishment of Breeding Stocks for All-Triploid Seed Production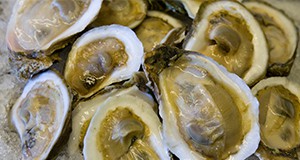 Triploid-tetraploid breeding technology has been applied to commercial oyster aquaculture worldwide. Triploid oysters are becoming the preferred aquaculture product because of their fast growth, better meat quality, and year-round harvest. Tetraploids are essential for triploid oyster aquaculture because commercial production of all-triploid seed depends on the availability of tetraploids for reproductive materials. This 8-page fact sheet written by Huiping Yang, Ximing Guo, and John Scarpa and published by the UF/IFAS School of Forest Resources and Conservation, Program in Fisheries and Aquatic Sciences, conveys basic knowledge about tetraploid induction and breeding to commercial shellfish culturists and the general public.

http://edis.ifas.ufl.edu/fa215
Biology and Management of Pusley (Richardia L.) in Tomato, Pepper, Cucurbit, and Strawberry Production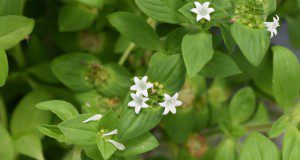 Four species of pusley (Richardia L.) are widespread and common weeds in Florida vegetable and strawberry production. We refer to the native plant Richardia scabra L. as Florida pusley. This discrimination is necessary because these species are often referred to collectively as Florida pusley due to overlapping distributions, similar growth habits and leaf morphologies, and difficulty identifying without the presence of fruit. This new 6-page publication of the UF/IFAS Horticultural Sciences Department describes the different pusley species and provides management options for strawberry, pepper, cucurbits, and tomato. Written by Shaun M. Sharpe, Nathan S. Boyd, Chris Marble, and Shawn Steed.
https://edis.ifas.ufl.edu/hs1331
BioBlitzes: Citizen Science for Biodiversity in Florida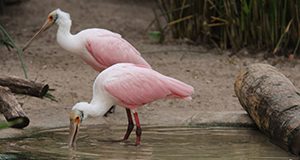 This 5-page fact sheet written by Mathieu Basille and Kathryn Stofer and published by the UF/IFAS Wildlife Ecology and Conservation Department is the first of a series designed to help Extension faculty and others interested in hosting citizen-science events known as BioBlitzes. Together, these documents will assist organizers in launching events in their regions, recruiting participants, and sustaining the program over time. This document will focus on the background and purpose of BioBlitzes to help these hosts understand and share with potential participants and other stakeholders the importance and value of the events. Other documents will focus on the details of organizing the events and, for participants, why and how they can get involved.
http://edis.ifas.ufl.edu/uw449
Wildlife of Florida Factsheet: Nine-banded Armadillo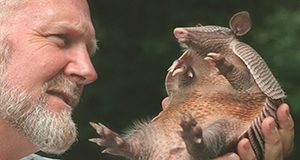 Learn more about nine-banded armadillos!
The Wildlife of Florida Factsheet series was created to provide the public with a quick, accurate introduction to Florida?s wildlife, including both native and invasive species. Authors Simon Fitzwilliam and Raoul Boughton hope this 2-page quick guide and others in the series published by the UF/IFAS Department of Wildlife Ecology and Conservation will inspire readers to investigate wildlife in their own backyards and communities and understand the amazing biodiversity of wildlife in the state of Florida.
http://edis.ifas.ufl.edu/uw456
Bats of Florida Poster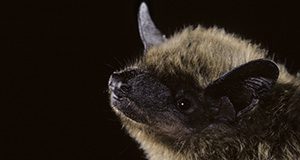 This poster, created by Meghan E. Lauer and Holly K. Ober and published by the UF/IFAS Department of Wildlife Ecology and Conservation shows photographs of the 13 species of bats that are resident to Florida. Text associated with each photo tells the common and scientific name of each species, as well as information on the types of structures in which each commonly roosts.
http://edis.ifas.ufl.edu/uw457
Economic Value of Florida Water Resources: Valuing the Quality of Water for Household Needs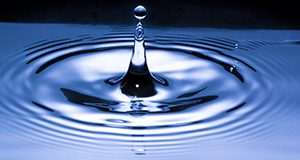 Florida water-resource professionals deciding whether to implement a costly water protection program or to invest in better tap water treatment technology may wonder: Are such investments justified? What are the benefits of the program or investment decision? Just how highly do Floridians value their water? This 5-page fact sheet written by Tatiana Borisova, Syed Irfan Ali Shah, Tara Wade, Xiang Bi, and Kelly Grogan and published by the UF/IFAS Food and Resource Economics Department reviews studies that help assess the value Floridians assign to maintaining or improving the quality of the water supply.
http://edis.ifas.ufl.edu/fe1059
Methods to Relieve Heat Stress for Florida Dairies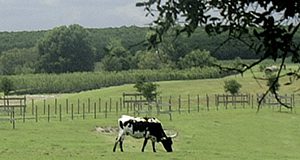 The hot and humid weather in Florida affects dairy cattle performance throughout the year, and producers who hope to achieve optimum production from their dairy cows must provide them with relief from heat and humidity. This 4-page fact sheet written by I. M. Toledo, G. E. Dahl, R. A. Bucklin, and D. K. Beeke and published by the UF/IFAS Department of Agricultural and Biological Engineering describes several cooling strategies to alleviate heat stress in dairy cattle.
http://edis.ifas.ufl.edu/ae022
Lethal Bronzing Disease (LBD)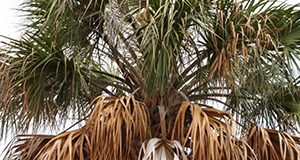 Lethal bronzing disease (LBD), formerly Texas Phoenix Palm Decline (TPPD), is a lethal phytoplasma infection of various palm species in the state of Florida. It was first detected in Florida in 2006 and has since spread to 31 different counties and been isolated from 16 different species of palm. This three-page fact sheet describes the pathogen and hosts of LBD, its symptoms, how to diagnose it, and disease management practices. Written by Brian W. Bahder and Ericka Helmick and published by the UF/IFAS Plant Pathology Department, this article is a revision of an earlier fact sheet by Nigel A. Harrison and Monica L. Elliott.
https://edis.ifas.ufl.edu/pp163
What is EDIS?
EDIS is the Electronic Data Information Source of UF/IFAS Extension, a collection of information on topics relevant to you. More...
Author information
Additional IFAS Sites
Follow UF/IFAS on social media