New and Revised Publications
Sugarcane Cultivars Descriptive Fact Sheet: CPCL 97-2730 and CPCL 00-4111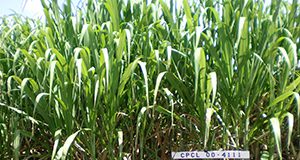 CPCL 97-2730 and CPCL 00-4111 are emerging sugarcane cultivars in Florida with rapid expansion in last couple of years. Both were ranked among the top 10 sugarcane cultivars in Florida in the 2015 Sugarcane Variety Census (VanWeelden et al. 2016) based on their total acreage. High biomass yield and better rust resistance greatly improve the chances of the cultivars? adoption by growers. This fact sheet provides basic information and yield and disease information about CPCL 97-2730 and CPCL 00-4111 to assist growers in decision-making related to further expansion of these cultivars. Written by Hardev Sandhu and Wayne Davidson, and published by the UF/IFAS Agronomy Department, May 2017.
http://edis.ifas.ufl.edu/sc103
Economic Contributions of Agriculture, Natural Resources, and Food Industries in Florida in 2015, Executive Summary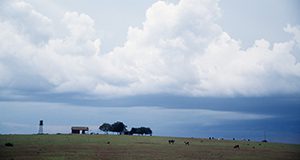 An analysis was conducted using the Implan regional economic modeling system and associated state and county databases (IMPLAN Group LLC) to estimate economic multipliers and contributions for over 500 different industry sectors. Multipliers capture the indirect and induced economic activity generated by re-spending of income or sales revenues in a regional economy. A collection of 121 industry sectors were included in the analysis to represent the broad array of activities encompassed by agricultural and natural-resource commodity production, manufacturing, distribution and supporting services in Florida. Economic contributions can be measured in terms of employment, industry output, value added, exports, labor income, other property income, and business taxes. This three-page summary was written by Alan W. Hodges, Mohammad Rahmani, and Christa D. Court and published by the UF/IFAS Food and Resource Economics Department.
http://edis.ifas.ufl.edu/fe1020
Regenerated Sabal/Cabbage Palms (Sabal palmetto): Why and How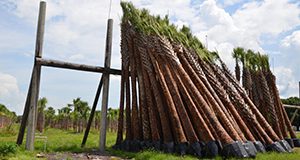 Palms are woody monocots characterized by the production of adventitious roots from the base of the trunk. Unlike the woody roots of dicots, such as oaks, gumbo limbo, and sea grapes, palm roots have no secondary thickening. Also, unlike trees, palms are incapable of repairing damage to their trunks. Most importantly, the life of a palm is dependent upon the continued good health of the single growing bud known as the meristem. Thus, if the palm bud is killed, the entire palm or the palm cane will eventually die. This 4-page fact sheet discusses harvesting and transplanting sabal palms, cropped transplants, and regenerated transplants. Written by Stephen H. Brown and Tim Broschat, and published by the UF/IFAS Environmental Horticulture Department, September 2017.
http://edis.ifas.ufl.edu/ep543
Economic Survey of the Environmental Horticulture Industry in Florida in 2015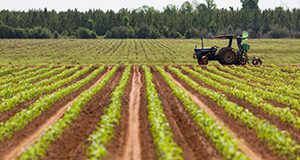 The characteristics and economic contributions of the environmental horticulture industry in Florida in 2015 were evaluated through mail and internet surveys of industry firms conducted in 2016. The executive summary of the full report, authored by Alan W Hodges, Hayk Khachatryan, Mohammad Rahmani, and Christa D. Court and published by the UF/IFAS Department of Food and Resource Economics, is available here:
http://edis.ifas.ufl.edu/fe1031.
Citrus Production Guide: Rootstock and Scion Selection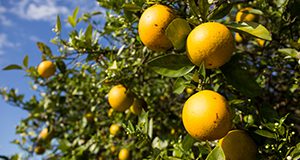 When preparing for replanting, an important factor to consider is the choice of rootstock. Choosing the right rootstock and scion combination can result in higher economic returns without any additional cost. Rootstocks affect scion vigor, yield, fruit size, juice quality, and pest tolerance. However, tree growth, yield, and fruit quality interact strongly with climate, soil type, tree spacing, and other factors, often producing contradictory reports on rootstock performance in different areas. This 3-page fact sheet discusses soil characteristics, rootstock effects on pests and diseases, tree spacing and size, and rootstock/scion combination. Written by Ute Albrecht, Fernando Alferez, and Mongi Zekri, and published by the UF/IFAS Department of Horticultural Sciences, September 2017.
http://edis.ifas.ufl.edu/hs1308
Citrus Irrigation Management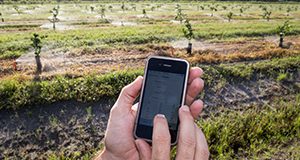 The chapter on irrigation management of citrus is largely taken from guidelines provided in SL253 on trees prior to Huanglongbing (HLB) prevalent conditions. A section has been added to cover recent findings on water use of trees affected by HLB and the impact this would have on the irrigation management considerations. This 6-page fact sheet discusses water supply, allowable soil water depletion, irrigation scheduling, soil moisture measurement, water budgeting, smartphone apps, irrigation strategies to improve nutrient uptake and reduce leaching, and irrigation management considerations for HLB-affected trees. Written by Davie Kadyampakeni, Kelly Morgan, Mongi Zekri, Rhuanito Ferrarezi, Arnold Schumann, and Thomas Obreza, and published by the UF/IFAS Soil and Water Sciences Department, September 2017.
http://edis.ifas.ufl.edu/ss660
Soil Testing and Interpretation for Florida Turfgrasses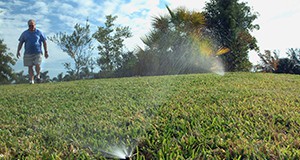 Most people agree that healthy, well-maintained turfgrass is a thing of beauty. The successful growth of turfgrass is aided by having knowledge of a few basic facts concerning the nutritional requirements of turfgrasses and the properties of fertilizer and liming materials. This four-page document will help the reader understand how soil testing may be used to more efficiently manage nutrient applications for Florida turfgrasses. Written by T.W. Shaddox and J.B. Sartain and published by the UF/IFAS Department of Soil and Water Sciences, October 2017.
http://edis.ifas.ufl.edu/SS317
Next Stop: Job!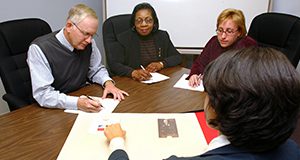 Next Stop: Job is a multi-lesson program designed to teach youth, ages 14 and up, the skills necessary to obtain a job. Through videos and hands-on activities, youth learn essential job market skills, such as marketing, communication, writing skills, and financial literacy, to help them succeed in the workplace. This 28-page publication discusses cover letters, resumes, interviews, proper attire, and management of earnings. Written by Vanessa Spero-Swingle, Laura Cash, Laura Valencia, Gayle Whitworth, Karen Miliffe, and Shane Michael, and published by the UF/IFAS 4-H Youth Development Department, June 2017.
http://edis.ifas.ufl.edu/4h377
New and Revised Featured Creatures, September and October 2017
Founded in 1996, Featured Creatures provides in-depth profiles of insects, nematodes, arachnids and other organisms. Their website is a cooperative venture of the University of Florida's Entomology and Nematology Department and the Florida Department of Agriculture and Consumer Services' Division of Plant Industry. EDIS hosts copies of these profiles in fact sheet format. In September and October, the following have been added:
2017-2018 Florida Citrus Production Guide: Fresh Fruit Pesticide Residue Limits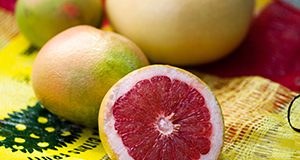 Current citrus production practices often include the use of various chemicals, many of which are pesticides. Chemical residues on the fruit after harvest are a concern to regulators and the public alike because of their potential negative health effects. Therefore, the US and other countries set maximum residue limits (MRLs) on fresh produce for various chemicals. This five-page document is part of the 2017-2018 Florida Citrus Production Guide and discusses the MRLs for various chemicals used on Florida citrus. Written by Mark Ritenour and published by UF's Horticultural Sciences Department, October 2017.
http://edis.ifas.ufl.edu/hs1301
Myxosporidiosis (Myxozoan Infections) in Warmwater Fish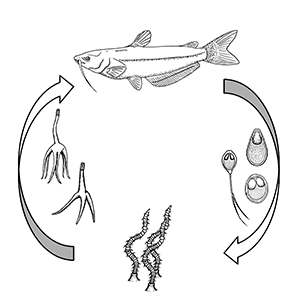 This 8-page publication written by Justin Stilwell and Roy P. E. Yanong and published by the Program in Fisheries and Aquatic Sciences of the School of Forest Resources and Conservation discusses myxozoans (multi-celled parasites of marine and freshwater invertebrates and fishes). It provides examples of myxozoans that infect aquarium and warmwater fish; describes them and shows their sizes, shapes, and structures; explains their life cycles and how they are transmitted; presents some methods for diagnosing infections in fish; and gives advice for treatment, prevention, and control of myxozoan infections.
http://edis.ifas.ufl.edu/fa201
Prevencion de Caidas: Seguridad en el Hogar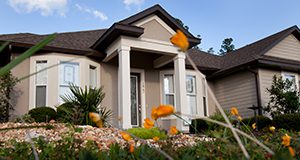 La casa donde usted ha vivido la mayor parte de su vida ahora puede causarle problemas a medida que envejece. Lo bueno es que hay cambios que puede hacer para reducir el riesgo de caídas y mantener su casa un lugar seguro para vivir. Use la siguiente lista para identificar posibles áreas problemáticas en su casa. Repasado julio 2017. Written by Linda B. Bobroff, and published by the UF Department of Family, Youth and Community Sciences.
http://edis.ifas.ufl.edu/fy859
Fertigation for Citrus Trees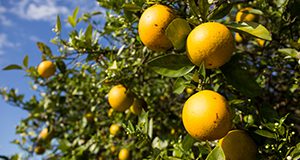 Microirrigation is an important component of citrus production systems in Florida. For citrus trees, microirrigation is more desirable than other irrigation methods for several reasons: water conservation, fertilizer management efficiency, and freeze protection. Research has shown that when microirrigation systems are properly managed, water savings can amount to as much as 80% compared with subirrigation and 50% compared with overhead sprinkler irrigation. Research has also shown the important advantage of microsprinklers for freeze protection of citrus. This 4-page fact sheet discusses fertilizer solubility and some common fertigation materials. It also offers a fertigation summary. Written by Mongi Zekri, Arnold Schumann, Tripti Vashisth, Davie Kadyampakeni, Kelly Morgan, Brian Boman, and Tom Obreza, and published by the UF Horticultural Sciences Department, September 2017.
http://edis.ifas.ufl.edu/hs1306
The Cane or "Bufo" Toad (Rhinella marina) in Florida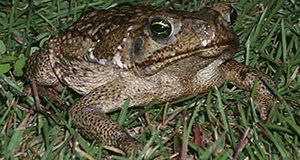 Cane toads are an invasive species in Florida and in many countries around the world. They have been established in Florida since the 1950s. Cane toads are larger and more poisonous than Florida's native toads; they can be fatal to dogs that try to eat them, and they may be harmful to Florida's native species. Discover the history of cane toads in Florida and learn to distinguish them from native toads. Find out the impacts they can have on both ecosystems and people, and get tips on how to deal with them in yards and neighborhoods in this 6-page publication written by Steve Johnson and Audrey Wilson and published by the Wildlife Ecology and Conservation Department.
http://edis.ifas.ufl.edu/uw432
Grove Planning and Establishment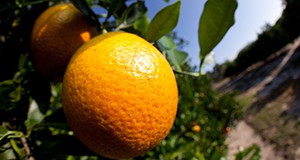 Many factors need to be considered when preparing for new tree plantings. Careful planning and preparation is necessary to ensure success and reduce future frustrations. This three-page document describes the factors that contribute to the success of new grove establishment. Written by Mongi Zekri, Ute Albrecht, Christopher Vincent, and Tripti Vashisth and published by UF's Horticultural Sciences Department, September 2017.
http://edis.ifas.ufl.edu/hs1302
Epiphytic Weeds of Citrus in Florida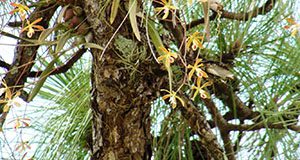 The thousands of acres of citrus groves in Florida provide an environment for many epiphytic weeds. While these plants are an important addition to biodiversity, they can have an adverse impact on citrus crops. This four-page document discusses the classification, characteristics, and management of epiphytic weeds affecting Florida citrus. Written by Ramdas Kanissery and Mongi Zekri and published by UF's Horticultural Sciences Department, September 2017.
http://edis.ifas.ufl.edu/hs1305
Worker Protection Standard: Determining Your WPS Responsibilities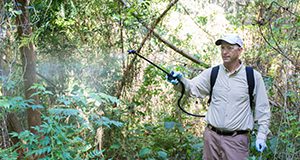 In 1992, the US Environmental Protection Agency (EPA) issued a comprehensive regulation called the Worker Protection Standard for Agricultural Pesticides (WPS). The EPA has made several changes to the WPS since it was fully implemented in 1995. This five-page document will address determining responsibilities under the revised WPS. Written by Frederick M. Fishel and published by UF's Agronomy Department, September 2017.
http://edis.ifas.ufl.edu/ag418
Florida's Agritourism Laws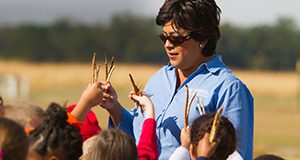 Agritourism combines tourism and agriculture, Florida's two largest industries, to provide interactive, engaging, and educational experiences for the public. This four-page document describes the laws governing Florida agritourism operations. Written by Mary Beth Henry and Kathryn Stofer and published by UF's Department of Agricultural Education and Communication, September 2017.
http://edis.ifas.ufl.edu/wc285
Biology and Management of Liverwort (Marchantia polymorpha) in Ornamental Crop Production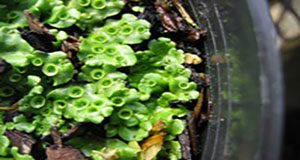 Liverwort is a common weed problem in production nurseries and greenhouses. This article has been written to help growers identify liverwort, understand its biology, and inform them of ways this weed can be managed in their operation. Written by Chris Marble, Marc S. Frank, Dail Laughinghouse, Shawn Steed, and Nathan Boyd, and published by UF's Environmental Horticulture Department, September 2017.
http://edis.ifas.ufl.edu/ep542
What Is the ENSO Climatology Tool?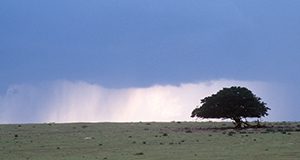 On a global scale, periodic anomalies in sea surface temperatures coupled with shifts in atmospheric pressure and winds, such as those associated with the El Niño Southern Oscillation (ENSO), can have profound impacts on weather conditions. ENSO affects atmospheric circulation patterns well into the midlatitudes and is the leading driver of seasonal climate variability in the United States. Tremendous advances have been made in predicting the occurrence of ENSO events with confidence three to six months in advance. This 5-page fact sheet discusses the ENSO climatology tool as well as possible challenges. Written by Caroline Staub, Clyde Fraisse, Eduardo Gelcer, and Daniel Dourte, and published by the UF Department of Agricultural and Biological Engineering, March 2017.
http://edis.ifas.ufl.edu/ae522
What is EDIS?
EDIS is the Electronic Data Information Source of UF/IFAS Extension, a collection of information on topics relevant to you. More...
Author information
Additional IFAS Sites
Follow UF/IFAS on social media