New and Revised Publications
Estasyon Meteyo nan Jaden: Gid pou Enstalasyon ak Antretyen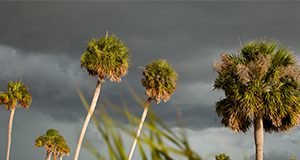 Kondisyon meteyo yo ka jwe yon gwo wòl nan siksè oswa echèk aktivite agrikòl yo. Kiltivatè yo rekonèt sa e se sak fè yo toujou swiv bilten ak previzyon meteyo pou ka ede yo pran desizyon nan sa ki gen pou wè ak irigasyon, pwoteksyon kont fredi ansanm ak anpil lòt desizyon. This new 4-page publication is the Haitian Creole version of EDIS document AE532, Guidelines for Establishing and Maintaining Farm-Based Weather Stations in Haiti. Written by Caroline G. Staub, William Eisenstadt, William Blanc, Nicole Monval, Clyde W. Fraisse, William Lusher, George Braun, and Lee Staudt, and published by the UF/IFAS Department of Agricultural and Biological Engineering, May 2019.
http://edis.ifas.ufl.edu/ae531
Guidelines for Establishing and Maintaining Farm-Based Weather Stations in Haiti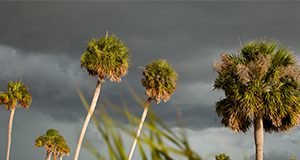 Weather can significantly influence the success or failure of agricultural enterprises. Monitoring weather conditions can provide critical decision-making information. This new 4-page publication provides Haitian farmers with basic guidelines for installing and maintaining an on-farm weather station. Written by Caroline G. Staub, William Eisenstadt, William Blanc, Nicole Monval, Clyde W. Fraisse, William Lusher, George Braun, and Lee Staudt, and published by the UF/IFAS Department of Agricultural and Biological Engineering, May 2019.
http://edis.ifas.ufl.edu/ae532
Plant Biostimulants: Definition and Overview of Categories and Effects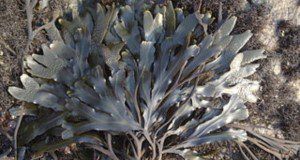 This new 4-page article provides an overview of a group of crop production materials termed "plant biostimulants," which are frequently promoted as environment-friendly alternatives to chemical-based products. It explains their regulatory status and presents an overview of the most popular materials (e.g., beneficial fungi, seaweeds, and silicon) and their effects on plants. Written by Ute Albrecht and published by the UF/IFAS Horticultural Sciences Department.
http://edis.ifas.ufl.edu/hs1330
Diaprepes Root Weevil on Southern Highbush Blueberry in Florida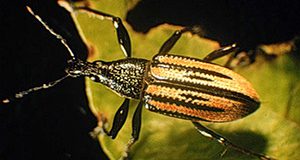 Citrus root weevil, Diaprepes abbreviatus (Linnaeus) is a destructive pest on citrus trees. It is now becoming a significant pest on blueberry in central Florida, at times causing major damage to blueberry bushes that are more than two years old. This 3-page fact sheet written by Douglas A. Phillips, Oscar E. Liburd, and Larry W. Duncan and published by the UF/IFAS Entomology and Nematology Department will educate blueberry growers on how to monitor, identify, and control citrus root weevil.
http://edis.ifas.ufl.edu/in1241
Valuing Florida Water Resources: Water Use in Irrigated Agriculture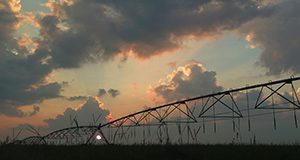 Water resources provide us with a variety of goods and services (altogether often referred to as ecosystem services or environmental services.) Part of a series entitled Economic Value of Florida Water Resources, this 5-page fact sheet written by Tatiana Borisova, Syed Irfan Ali Shah, Tara Wade, Kelly Grogan, and Xiang Bi and published by the UF/IFAS Food and Resource Economics Department assesses the economic value of the ecosystem services provided by irrigation water and shows the importance to agriculture of water resource protection and restoration.
http:edis.ifas.ufl.edu/fe1057
Program Evaluation Challenges for Early-Career Extension Professionals: What Can You Do to Reduce the Stress?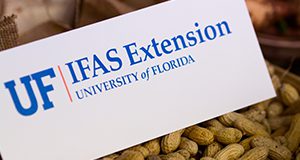 This article outlines meaningful strategies to overcome the program evaluation challenges that early-career Extension professionals face. The strategies outlined in this article are grounded in the experiences of Extension professionals in three states (Florida, North Carolina and Pennsylvania) and center on providing solutions to the challenges that newer Extension professionals felt were the most important to address, in order to provide a manageable framework for agents to use. This new five-page publication of the UF/IFAS Department of Agricultural Education and Communication was written by John Diaz and Laura Warner.
http://edis.ifas.ufl.edu/wc335
Nitrogen Contributions from Peanut Residues to Subsequent Crops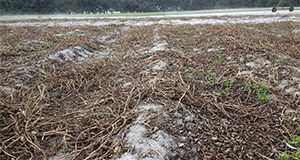 There is not enough evidence to support current peanut N credit recommendations in the Southeast. Nitrogen is released rapidly from peanut residues, and it moves quickly through light-textured soils found in this region. Only a relatively small amount of N from peanut residues is available when subsequent crops need it. This new 5-page document discusses peanut nitrogen credits, nitrogen release from peanut residues, crop performance following peanut, tillage and nitrogen release, and peanut residue distribution and nitrogen release. Written by Arun Jani and Michael J. Mulvaney, and published by the UF/IFAS Agronomy Department, April 2019.
http://edis.ifas.ufl.edu/ag431
Establishing a 501(c)(3) Nonprofit Organization: An Overview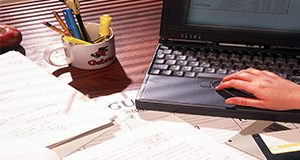 This new 3-page document provides an overview of the process to establish a 501(c)(3) nonprofit organization and also discusses eligibility criteria and filing requirements. Written by Jacqueline Phillips, Jorge Ruiz-Menjivar, Jennifer A. Jones, and Julianne Shoup, and published by the UF/IFAS Department of Family, Youth and Community Sciences, April 2019.
http://edis.ifas.ufl.edu/fy1481
Early Detection and Rapid Response (EDRR) to Nonnative Wildlife in South Florida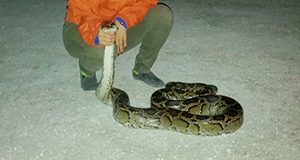 Invasive nonnative wildlife threaten successful restoration of Everglades ecosystems in south Florida. If nothing is done while an invasion is in the beginning stages, populations can grow and become much more difficult to manage, as happened with the Burmese pythons. This 4-page fact sheet written by Justin R. Dalaba and Frank J. Mazzotti and published by the UF/IFAS Wildlife Ecology and Conservation Department explains how the Early Detection and Rapid Response method works and how to apply it to increase the likelihood that an invasion will be successfully contained or eradicated while an invasive population is still small and localized.
http://edis.ifas.ufl.edu/uw454
Butterfly Pea (Clitoria ternatea) Flower Extract (BPFE) and Its Use as a pH-Dependent Natural Colorant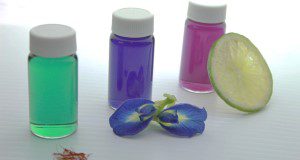 Butterfly pea (Clitoria ternatea), a twining vine native to Southeast Asia, produces deep blue to purple flowers that bloom nearly year-round in ideal conditions. When extracted in a liquid, the addition of a mild acid such as lemon or lime juice turns the naturally deep blue to purple color into a much lighter pink or purple color, giving the extract its color-changing ability. This new 5-page publication of the UF/IFAS Environmental Horticulture Department outlines the use of butterfly pea flower extract (BPFE) as a pH-dependent natural colorant, including an explanation of the science behind the color change, detailed parameters for flower extraction, instructions for storage and processing of the extract as well as a discussion of some of the other benefits of using BPFE. Written by Sean Michael Campbell and Brian Pearson.
http://edis.ifas.ufl.edu/ep573
Key Plant, Key Pests: Juniper (Juniperus spp.)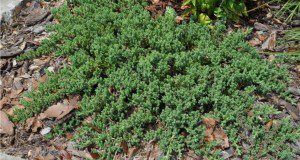 This series of Key Plant, Key Pests publications is designed for Florida gardeners, horticulturalists, and landscape professionals to help identify common pests associated with common Florida flora. This seven-page publication, the ninth in the Key Plant, Key Pests series, helps identify the most common pests found on Juniper, with information and general management recommendations for bagworms, eriophyid mites, scale, spider mites, webworm, mushroom root rot, needle blight, Rhizoctonia web blight, tip blight, and wet root rot diseases. Written by Juanita Popenoe, Jacqueline Bourdon, Caroline R. Warwick, and Alfred Huo and published by the UF/IFAS Environmental Horticulture Department.
http://edis.ifas.ufl.edu/ep570
How to Promote Bluebirds in North Florida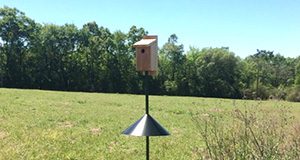 Cavity-nesting eastern bluebirds use naturally occurring holes in trees, cavities hollowed out by woodpeckers, or man-made houses. You can maximize your chances of attracting bluebirds long-term by providing appropriate housing options and locating the houses in suitable sites. This 3-page fact sheet written by Holly K. Ober and published by the UF/IFAS Department of Wildlife Ecology and Conservation provides recommendations on housing for bluebirds in north Florida.
http://edis.ifas.ufl.edu/uw451
Biologia y Manejo de Nostoc (Cyanobacteria) en Viveros y Invernadores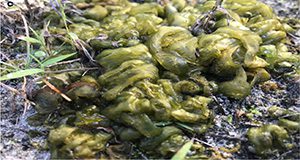 Este artículo es escrito para ayudar el lector a entender la biología y ecología de Nostoc, un género común de cianobacteria (alga verdeazulada) de suelos húmidos, y proporcionar métodos para manejar esta plaga en viveros. This 4-page document is the Spanish version of Biology and Management of Nostoc (Cyanobacteria) in Nurseries and Greenhouses. Written by H. Dail Laughinghouse IV, David E. Berthold, Chris Marble, and Debalina Saha, and published by the UF/IFAS Agronomy Department, April 2019.
http://edis.ifas.ufl.edu/ag432
How Are Cows Cooled on Dairy Farms in Florida?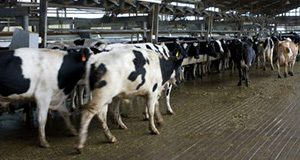 While hot and humid conditions cause grief for dairy producers, additional impacts of heat and humidity on the dairy cow are sometimes overlooked. These conditions and their associated losses in productivity pose a growing concern to dairy producers, as more frequent and severe fluctuations in temperature, precipitation, and droughts are predicted to occur in the United States. This new 4-page document discusses heat stress in the dairy industry, the Florida dairy heat stress abatement survey, and heat stress abatement for lactating cows, dry cows, and dairy calves. Written by Bethany Dado-Senn, Geoffrey E. Dahl, and Jimena Laporta, and published by the UF/IFAS Department of Animal Sciences, April 2019.
http://edis.ifas.ufl.edu/an355
La Granada en Florida: Una fruta de arbol para Florida?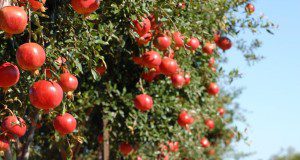 El potencial económico en la producción comercial para el cultivo de granadas en Florida es actualmente desconocido en este momento. La investigación científica continúa sobre la posibilidad de encontrar variedades de granadas que puedan crecer en Florida. Las condiciones ambientales, con una alta temporada húmeda en la Florida, y un clima caluroso, son factores que son favorables para las enfermedades en las granadas y eso reduce la calidad de esta fruta, especialmente para las variedades de temporada tardía como la variedad 'Wonderful'. 'Wonderful' es el principal cultivar comercial que se originó en la Florida. Para reducir las enfermedades y evitar la competencia de comercialización con las granadas de California, la investigación para la producción de granadas en la Florida debe centrarse en buscar variedades de temporada temprana que puedan cosecharse en julio y agosto. This six-page document is the Spanish translation of HS44, The Pomegranate. Written by Ali Sarkhosh and Jeff Williamson, translated by Eva Pabon, and published by the UF/IFAS Horticultural Sciences Department.
http://edis.ifas.ufl.edu/hs294
Food Safety on the Farm: Good Agricultural Practices and Good Handling Practices: an Overview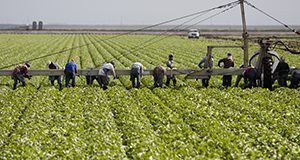 Good Agricultural Practices (GAPs) and Good Handling Practices (GHPs) encompass the general procedures that growers, packers and processors of fresh fruits and vegetables should follow to ensure the food safety of their product. GAPs usually deal with preharvest practices (i.e., in the field), while GHPs cover postharvest practices, including packing and shipping. We will use the term GAPs in this fact sheet to generally cover pre- and postharvest practices associated with the safe handling of produce, both fresh and minimally processed. This five-page introduction to the Food Safety on the Farm series provides an overview of GAPs and GHPs, summarizing major principles and recommendations of later documents in the series. Written by Jaysankar De, Christopher R. Pabst, Jessica Lepper, Renée Goodrich Schneider, and Keith R. Schneider and published by the UF/IFAS Food Science and Human Nutrition Department.
http://edis.ifas.ufl.edu/fs135
Wildlife of Florida Factsheet: Northern Bobwhite Quail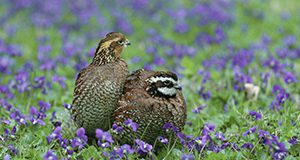 The Wildlife of Florida Factsheet series was created to provide the public with a quick and accurate introduction to Florida?s wildlife, including both native and invasive species. Authors Tyler Buckley and Raoul Boughton hope this 2-page fact sheet published by the UF/IFAS Department of Wildlife Ecology and Conservation will inspire people to learn more about the northern bobwhite quail and understand the amazing biodiversity of wildlife in general in the state of Florida and in their own backyards and communities.
http://edis.ifas.ufl.edu/uw455
Protecting Perishable Foods During Transport by Truck and Rail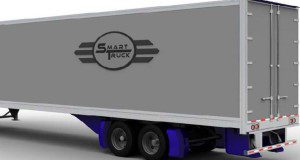 The importance of protecting perishable foods from loss of quality during transport has long been recognized. Increased recognition of the importance of the transport link in the food distribution cold chain in securing the safety of perishable foods has more recently become as well recognized.
This updated edition reflects the dynamic changes and innovations in the handling and transportation of perishable foods. Some of these include improved insulation and air movement, microprocessors for more efficient refrigeration, expert systems to control the transport environment and conserve fuel energy, and the use of telematics to monitor and control the performance of refrigerated vehicles during transit. This edition includes descriptions and recommendations for food transported over the road and by rail in marine containers, as well as in railcars. This 214-page revision was written by J. K. Brecht, Steven A. Sargent, Patrick E. Brecht, Jorge Saenz, and Leonard Rodowick and published by the UF/IFAS Horticultural Sciences Department in cooperation with the USDA AMS Transportation Services Division.
http://edis.ifas.ufl.edu/hs1328
Cost of Producing Processed Oranges in Southwest Florida in 2017/18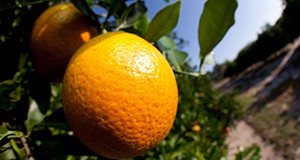 This 4-page fact sheet written by Ariel Singerman and published by the UF/IFAS Food and Resource Economics Department presents a summary of the 2017/18 costs of production for processed oranges grown in southwest Florida. Typical users of these estimates include growers and consultants, who use them as a benchmark; property appraisers, who use them to compute the taxes for property owners; and researchers, who use the estimates to evaluate the economic feasibility of potential new technologies.
http://edis.ifas.ufl.edu/fe1056
Permeable Pavement Systems: Technical Considerations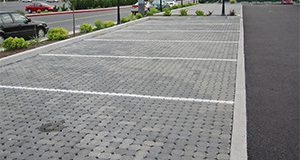 Permeable pavement systems are Green Stormwater Infrastructure practices that can reduce runoff while supporting vehicle and pedestrian traffic. This new 8-page document provides technical details of permeable pavement systems, such as application, system elements, design, installation, operation, maintenance, crediting, and costs, in order to inform planners, engineers, landscape architects, local government officials, and other professionals in the built environment about the considerations for implementing and maintaining permeable pavements. Written by E. Bean, M. Clark, and B. Larson, and published by the UF/IFAS Department of Agricultural and Biological Engineering, April 2019.
http://edis.ifas.ufl.edu/ae530
What is EDIS?
EDIS is the Electronic Data Information Source of UF/IFAS Extension, a collection of information on topics relevant to you. More...
Author information
Additional IFAS Sites
Follow UF/IFAS on social media