New and Revised Publications
Florida's Agritourism Laws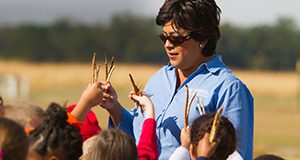 Agritourism combines tourism and agriculture, Florida's two largest industries, to provide interactive, engaging, and educational experiences for the public. This four-page document describes the laws governing Florida agritourism operations. Written by Mary Beth Henry and Kathryn Stofer and published by UF's Department of Agricultural Education and Communication, September 2017.
http://edis.ifas.ufl.edu/wc285
Biology and Management of Liverwort (Marchantia polymorpha) in Ornamental Crop Production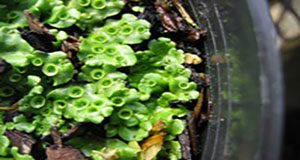 Liverwort is a common weed problem in production nurseries and greenhouses. This article has been written to help growers identify liverwort, understand its biology, and inform them of ways this weed can be managed in their operation. Written by Chris Marble, Marc S. Frank, Dail Laughinghouse, Shawn Steed, and Nathan Boyd, and published by UF's Environmental Horticulture Department, September 2017.
http://edis.ifas.ufl.edu/ep542
What Is the ENSO Climatology Tool?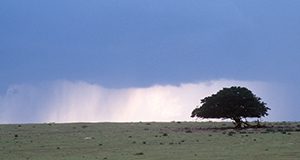 On a global scale, periodic anomalies in sea surface temperatures coupled with shifts in atmospheric pressure and winds, such as those associated with the El Niño Southern Oscillation (ENSO), can have profound impacts on weather conditions. ENSO affects atmospheric circulation patterns well into the midlatitudes and is the leading driver of seasonal climate variability in the United States. Tremendous advances have been made in predicting the occurrence of ENSO events with confidence three to six months in advance. This 5-page fact sheet discusses the ENSO climatology tool as well as possible challenges. Written by Caroline Staub, Clyde Fraisse, Eduardo Gelcer, and Daniel Dourte, and published by the UF Department of Agricultural and Biological Engineering, March 2017.
http://edis.ifas.ufl.edu/ae522
Additional Nutritional Considerations for Preconditioning Beef Calves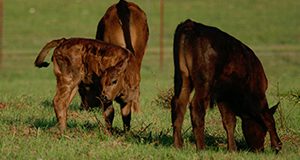 Feed ingredient selection is not the only factor to consider during a preconditioning process. Recent studies demonstrated that diet composition and frequency of supplementation can have positive or negative effects on calf performance during preconditioning. This 7-page fact sheet focuses on the ways beef cattle producers can modify the nutritional composition of diets and frequency of concentrate supplementation to optimize growth and immunity of preconditioning beef calves or prevent detrimental effects. Written by Philipe Moriel, and published by the UF Department of Animal Sciences, September 2017.
http://edis.ifas.ufl.edu/an334
2012?2016 On-Farm Evaluation of Fungicide Programs for Peanut Disease Control in Hamilton County, Florida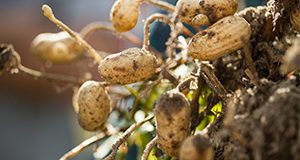 This seven-page fact sheet includes a summary of various fungicide spray programs for fungal disease control of early leaf spot, late leaf spot, and white mold/stem rot of peanut in 2012-2016 on-farm trials in Hamilton County. Written by K.W. Wynn, N.S. Dufault, and R.L. Barocco and published by the Plant Pathology Department.
http://edis.ifas.ufl.edu/pp334
Rice Water Weevil (Coleoptera: Curculionidae) Distribution and Management in Florida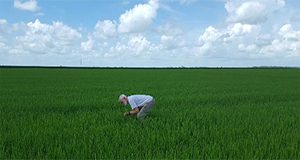 The rice water weevil, Lissorhoptrus oryzophilus Kuschel, is the most widely distributed and destructive pest of rice in the United States. This 4-page fact sheet written by Matthew T. VanWeelden and Ron Cherry and published by the Department of Entomology and Nematology provides a description of the rice water weevil, its distribution in the state of Florida, methodology for scouting, and options for managing this pest in commercial rice fields.
http://edis.ifas.ufl.edu/in1167
Sick Day Management for Adults with Diabetes Who Take Insulin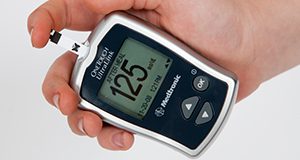 When people have type 1 or type 2 diabetes and take multiple daily insulin injections, their blood glucose levels can rise drastically due to a cold or another minor illness. This can result in serious health problems. The best way for people with diabetes to prevent a minor illness from becoming a major illness is to have a personalized sick day plan designed with their health care provider before they become ill. This 4-page fact sheet is a major revision that discusses ways in which illness affects diabetes control, development of a sick day plan, times to call your health care provider, checking blood glucose and urine ketones, medicines, and diet. Written by Nancy J. Gal and Linda B. Bobroff, and published by the UF Department of Family, Youth and Community Sciences, revised June 2017.
http://edis.ifas.ufl.edu/fy1281
Citrus Under Protective Screen (CUPS) Production Systems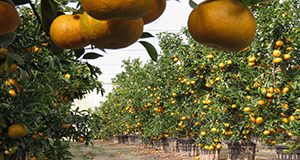 Citrus can be grown under protective screen structures for fresh fruit production in order to completely exclude the Asian citrus psyllid and therefore huanglongbing disease (HLB, citrus greening). The benefits of eliminating HLB are immediate and include rapid, normal tree growth, higher yields of quality fruit, negligible fruit drop, and uncomplicated fertilizer and irrigation requirements. Because CUPS is a relatively new citrus production system with new challenges, current guidelines are preliminary and undergoing constant refinement through research. This summary of concepts, progress, and tentative recommendations from the first three years of CUPS research in Florida written by A. W. Schumann, A. Singerman, A. L. Wright, and R. S. Ferrarezi and published by the Horticultural Sciences Department was condensed from a comprehensive CUPS Quick Start Guide that will be published and updated on the UF/IFAS EDIS website.
http://edis.ifas.ufl.edu/hs1304
South Florida Tropicals: Carambola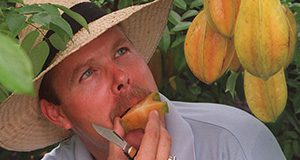 The carambola or star fruit is native to Southeast Asia. It was introduced to Florida about 100 years ago. This 4-page fact sheet is a major revision that discusses availability, selection, uses, nutritive value, and food safety during preparation of carambola. This document also includes several recipes. Written by Amy Simonne and Linda B. Bobroff, and published by the UF Department of Family, Youth and Community Sciences, revised April 2017.
http://edis.ifas.ufl.edu/he613
Healthy Eating: Understanding the Nutrition Facts Label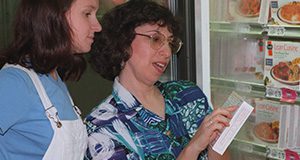 The U.S. Food and Drug Administration (FDA) requires that most food packages have the Nutrition Facts label. This label contains information about nutrients in the food to help people make healthier food choices. Older adults can use the label to choose foods that provide required daily nutrients or fit with a diet plan to manage a disease or health condition. This 4-page fact sheet is a major revision that discusses the Nutrition Facts label, checking calories, limiting certain nutrients, % Daily Values, and consuming enough fiber, vitamin D, potassium, calcium, and iron. Written by Linda B. Bobroff and Karla P. Shelnutt, and published by the UF Department of Family, Youth and Community Sciences, revised May 2017.
http://edis.ifas.ufl.edu/fy1127
Oil Spill Science: Sea Grant Programs of the Gulf of Mexico: Persistence, Fate, and Effectiveness of Dispersants used During the Deepwater Horizon Oil Spill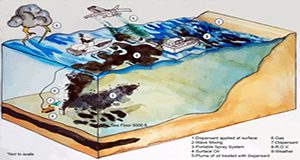 This 9-page fact sheet concerns the use of dispersants in response to the Deepwater Horizon (DWH) oil spill, the first spill that occurred in the deep ocean, nearly a mile below the surface. The large-scale applications of dispersants used at the surface and wellhead during the Deepwater Horizon oil spill raised many questions about dispersants and highlighted the importance of understanding their effects on the marine environment. Written by Monica Wilson, Larissa Graham, Christine Hale, Emily Maung-Douglass, Stephen Sempier, and LaDon Swann and published by the Florida Sea Grant College Program, the fact sheet was selected for publication on EDIS by Monica Wilson. Originally published at the National Sea Grant Library: https://eos.ucs.uri.edu/EOS_Linked_Documents/gomsg/EX-GOMRI-1%20-%20Wilson_M_2015.pdf
http://edis.ifas.ufl.edu/sg150
Florida's Forest Stewardship Program: An Opportunity to Manage Your Land for Now and the Future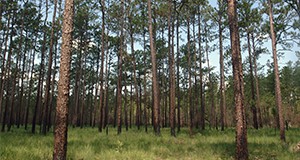 The Forest Stewardship Program encourages landowners to manage their lands for multiple natural resources, increases public awareness of the importance of Florida's forestlands, and improves cooperation among natural resource agencies and organizations to meet Florida's forest resource conservation and management needs. This three page fact sheet written by Mary Duryea, Deborah McGrath, Chris Demers, and Anthony Grossman and published by the School of Forest Resources and Conservation explains the program and its benefits and describes how to become a forest steward.
http://edis.ifas.ufl.edu/fr408
Establishment and Production Costs for Peach Orchards in Florida: Enterprise Budget and Profitability Analysis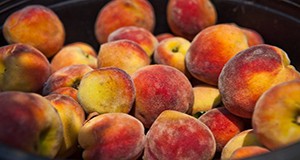 While the Florida peach industry is small, it has experienced significant growth in recent years. This 20-page article written by Ariel Singerman, Marina Burani-Arouca, and Mercy Olmstead and published by the Food and Resource Economics Department summarizes the establishment and production costs as well as the potential profitability of a peach orchard in Florida. It includes an enterprise budget, estimates of potential revenue and undiscounted cash flows for different combinations of prices and yields, and an investment analysis. The information in this article should be relevant to both current and potential Florida peach growers.
http://edis.ifas.ufl.edu/fe1016
Managing Whiteflies on Landscape Ornamentals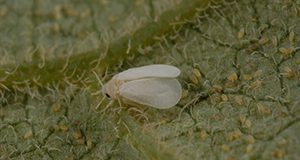 Whiteflies are a common pest of many ornamental plants throughout Florida and the world. There are more than 1,500 species worldwide and over 75 reported in Florida. Although infestation does not always require treatment, it is important to be able to identify and monitor for these pests for effective integrated pest management. This 8-page fact sheet written by Eileen A. Buss, Catharine Mannion, Lance Osborne, and Adam Dale and published by the Entomology and Nematology Department describes whitefly species, their identification and biology, the damage they cause, and best management practices to control them and still maintain healthy populations of natural enemies and other beneficial insects.
http://edis.ifas.ufl.edu/mg254
Preventing Foodborne Illness: Clostridium botulinum

Clostridium botulinum is the bacterium that causes botulism.This seven-page fact sheet describes the different types of botulism, the symptoms of botulism, the foods associated with botulism, and ways to prevent botulism. Written by Keith R. Schneider, Renée M. Goodrich Schneider, Ploy Kurdmongkoltham, and Bruna Bertoldi and published by the Food Science and Human Nutrition Department.
http://edis.ifas.ufl.edu/fs104

Raising Healthy Children: Wheat Allergies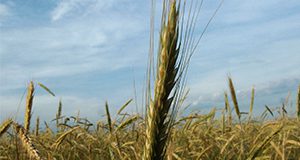 If your child has been diagnosed with a wheat allergy, you may be wondering what you will feed him or her, because wheat is an ingredient in so many foods. Learning about ways to manage and treat your child?s allergy can help make this diagnosis less scary. This six-page publication is designed to provide you with information about wheat allergies and tips to help keep your child safe and reaction-free. Written by Pooja Tolani and Gail P.A. Kauwell and published by the Food Science and Human Nutrition Department.
http://edis.ifas.ufl.edu/fs299
Eight New Potato Variety Trials Spotlights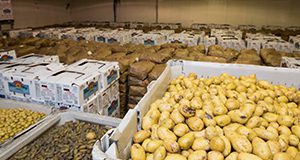 The following eight new potato variety trials spotlights explain the results of the trials and describe the different cultivars. They are published by the Horticultural Sciences Department.
Residents' Perceived Landscape Benefits Can Help Extension Promote Good Landscape Management Practices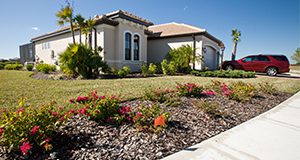 Households can help conserve and protect water resources through irrigation and fertilizer best practices without compromising the quality of their landscape. UF/IFAS Extension, along with Extension services across the country, conducts programs to protect water quality and quantity by educating communities and individuals about research-based landscape practices. This four-page fact sheet describes the results of a survey that can help Extension promote good landscape management practices. Written by Laura A. Warner, Amanda D. Ali, and Anil Kumar Chaudhary and published by the Department of Agricultural Education and Communication.
http://edis.ifas.ufl.edu/wc282
Whitefly (Bemisia tabaci) Management Program for Ornamental Plants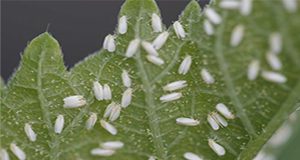 Silverleaf whitefly is one of the most notorious invasive arthropods worldwide. It feeds on more than 900 plant species and vectors over 100 plant-damaging viruses. This 10-page fact sheet written by Vivek Kumar, Cristi Palmer, Cindy L. McKenzie, and Lance Osborne and published by the Department of Entomology and Nematology provides management recommendations, strategies for detection and scouting, and advice about control measures for this pernicious pest.
http://edis.ifas.ufl.edu/in1171
Recreational Harvesting of the Florida Bay Scallop: Citrus County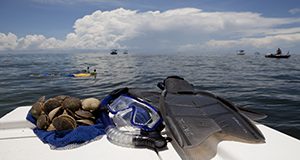 This publication includes a full-color map identifying access routes to the boat ramps and marinas in Citrus County near Homosassa and Crystal River, plus the latest information on scallops and scalloping, the recommended equipment you will want to bring, and a few tasty recipes for preparing Florida's best summertime catch. Written by Savanna Barry and published by the Florida Sea Grant College Program.
http://edis.ifas.ufl.edu/sg147
What is EDIS?
EDIS is the Electronic Data Information Source of UF/IFAS Extension, a collection of information on topics relevant to you. More...
Author information
Additional IFAS Sites
Follow UF/IFAS on social media