New and Revised Publications
Urban Fertilizer Ordinances in the Context of Environmental Horticulture and Water Quality Extension Programs: Frequently Asked Questions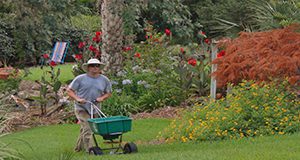 Excess nitrogen (N) and phosphorus (P) in water bodies are a leading cause of water quality degradation statewide. More than 50 Florida counties and municipalities now have formal fertilizer ordinances, which in some cases include fertilizer blackouts, or bans on the usage of N and P fertilizers during certain times of the year. This 8-page document provides information on the underlying issues of fertilizer use, with an emphasis on an urban setting, and outlines the current state of the science on urban fertilizers and water quality in Florida. Written by Michael D. Dukes, Lisa Krimsky, Mary Lusk, Laurie Trenholm, Bryan Unruh, Michelle Atkinson, and Rao Mylavarapu, and published by the UF/IFAS Department of Agricultural and Biological Engineering, February 2020.
https://edis.ifas.ufl.edu/ae534
Nutrition and Fertilization Practices for Southern Highbush Blueberry in Florida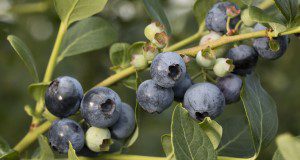 Research and field experience have demonstrated that fertilization is necessary to achieve proper growth and high yields in cultivated production of blueberries. This new 7-page publication of the UF/IFAS Horticultural Sciences Department provides guidance and management suggestions to Florida growers of southern highbush blueberry (SHB) for monitoring, supplying, and maintaining proper plant nutrition in commercial production operations. Written by Doug Phillips and Jeffrey G. Williamson.
https://edis.ifas.ufl.edu/hs1356
Peach Brown Rot
Brown rot, caused by Monilinia spp., is one of the most economically harmful fungal diseases for peach and other stone fruit growers worldwide. Under the right conditions, the entire tree's crop can be completely rotted. Fruit susceptibility fluctuates with the various stages of development; mature fruits are highly susceptible to disease, and fruit infection has the greatest impact on production. This new 7-page publication of the UF/IFAS Horticultural Sciences Department describes the disease cycle, symptoms, and management options available for brown rot in Florida peaches. Written by Ali Sarkhosh, Shirin Shahkoomahally, Logan Marie Richmond-Cosie, and Philip Harmon.
https://edis.ifas.ufl.edu/hs1357
Citrus Pest Quick Guide: Brown Soft Scale (Coccus hesperidum Linnaeus)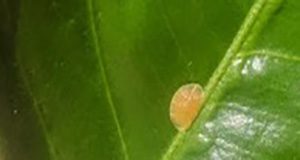 A one-page quick guide written by Lauren M. Diepenbrock and Jamie D. Burrow and published by the Entomology and Nematology Department presents the life cycle of brown soft scale and provides several photos of the pest and the damage it causes to assist in identification.
https://edis.ifas.ufl.edu/in1252
Does Eco-label Format Influence Consumers? Valuation of Fruit-Producing Plants?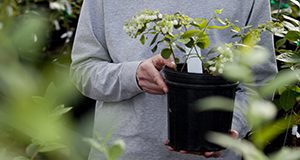 Consumer demand for environmentally friendly products has increased, and consumers are willing to pay more for environmentally friendly fruit-producing plants. With the increased demand, however, the number and variety of eco-labels describing the environmentally friendly qualities of plants has also increased, which could confuse consumers and decrease label effectiveness. Previous studies found that well-designed eco-labels improve consumer understanding, clarity, and choice. This 6-page fact sheet written by Hayk Khachatryan, Alicia Rihn, and Xuan Wei and published by the UF/IFAS Food and Resource Economics Department summarizes a study that addressed how different eco-label formats (text vs. logo) impact consumer visual attention, preferences, and valuations of fruit-producing plants.
https://edis.ifas.ufl.edu/fe1074
Mammalian Carnivores of Florida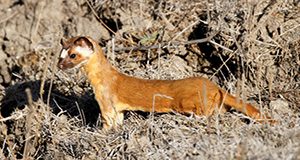 Florida is home to several species of animals in Order Carnivora, a group of mammals with teeth adapted to allow them to eat meat. Many of them, like panthers, you probably know about, and some, like raccoons, you may see regularly. But did you know Florida hosts two separate species of foxes? Two different skunks? Weasels? This 20-page fact sheet written by Raoul Boughton, Bethany Wight, Elizabeth Pienaar, and Martin B. Main and published by the UF/IFAS Department of Wildlife Ecology and Conservation provides an overview of the mammalian carnivores of Florida from panthers to mink.
https://edis.ifas.ufl.edu/uw464
What Does Florida Weather during the Past 20 Years Look Like?: Florida Weather Represented by the Florida Automated Weather Network (FAWN)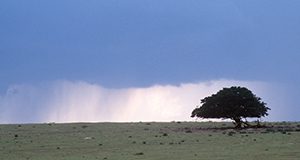 This 8-page document gives an overview of Florida temperature and rainfall during the past 20 years based on historical FAWN data to provide information about the temporal and spatial trends of Florida weather and the frequency and size of extreme weather events such as heavy rainfall and drought. This document also investigates the characteristics of drought and heavy rainfall in relation to hurricanes and tropical storms. Written by Satbyeol Shin, Young Gu Her, Geraldina Zhang, and William Lusher, and published by the UF/IFAS Department of Agricultural and Biological Engineering, January 2020.
https://edis.ifas.ufl.edu/ae537
How to quantify Varroa destructor in honey bee (Apis mellifera L.) colonies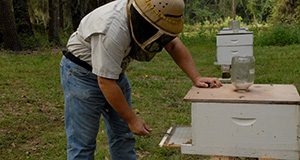 The Varroa destructor mite, a devastating pest of western honey bees, can threaten a honey bee colony's survival if it is left uncontrolled. This 8-page fact sheet written by Cameron Jack, Nathan Sperry, Ashley N. Mortensen, and Jamie Ellis and published by the UF/IFAS Entomology and Nematology Department explains how to monitor honey bee colonies to ensure that infestations of these destructive pests do not grow to dangerous levels.
https://edis.ifas.ufl.edu/in1257
A Beginner's Guide to Begonias: Classification and Diversity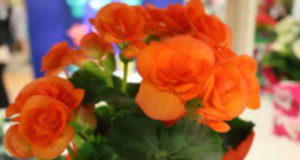 Begonias are known by their bright, full flowers and also their leaves, which vary to showcase patterns, designs or color. They are often used as hanging baskets, flowerpots, and garden beds, as well as in the landscape. This new 5-page publication of the UF/IFAS Environmental Horticulture Department is intended for Florida gardeners and horticulturalists hoping to learn more about the different classifications of begonias as well as those interested in learning more about this potential landscape or houseplant. Written by Julian Ginori, Heqiang Huo, and Caroline R. Warwick.
https://edis.ifas.ufl.edu/ep581
Fibra alimentaria y enfermedades crónicas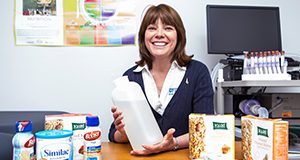 La fibra alimentaria tiene muchos efectos positivos en la salud. Esta publicación describe las relaciones entre la fibra alimentaria y la prevención y el tratamiento de enfermedades crónicas.
This new 2-page publication of the UF/IFAS Food Science and Human Nutrition Department is a Spanish translation of FSHN18-11/FS314, Dietary Fiber and Chronic Disease. Written by Wendy Dahl and translated by Daniela Rivero Mendoza.
https://edis.ifas.ufl.edu/fs322
Residential Irrigation Water Costs in Osceola County and Orange County, Florida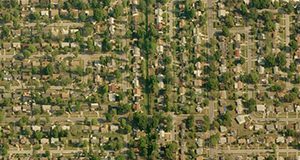 Interest in understanding water use and irrigation costs has risen in recent years. This case study is a 5-page evaluation of water use and associated costs for residential landscape irrigation in Osceola County and Orange County, Florida. Homeowners in central Florida can use the results to assess their water consumption and bills in relation to similar homes in the area. Written by Nick Taylor, Tricia Kyzar, Pierce Jones, and Kaitlin O. Robb Price, and published by the UF/IFAS Department of Agricultural and Biological Engineering, December 2019.
https://edis.ifas.ufl.edu/ae536
Florida Agritourism Building and Fire Codes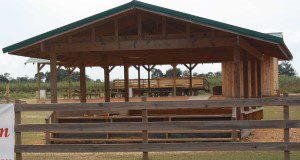 Agritourism marries Florida's two largest industries, tourism and agriculture, to provide an on-farm recreational experience for consumers. Although Florida trails many other states in the number of agritourism operations, the number of Florida farms offering recreational experiences more than doubled from 2007 to 2012. This new 4-page document describes building codes relevant to Florida agritourism operations. Written by Mary Beth Henry and Kathryn A. Stofer, and published by the UF/IFAS Department of Agricultural Education and Communication.
https://edis.ifas.ufl.edu/wc349
Floridians' Engagement in Landscape Best Practices to Protect Water Resources: Information from a 2018 Survey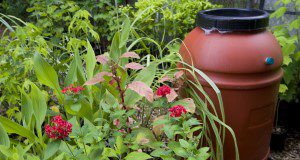 Extension programs are most effective when informed by a deep understanding of the target audience. To guide programs in Florida's managed landscapes, especially pertaining to water quality and conservation, faculty from the UF/IFAS Center for Landscape Conservation and Ecology conduct an annual statewide survey. The survey gathers data that includes common landscape elements, neighborhood characteristics, engagement in irrigation and fertilizer best practices, and learning preferences. This new 5-page publication of the UF/IFAS Department of Agricultural Education and Communication presents highlights from the 2018 statewide survey with recommendations for how to use the information. Written by Laura A. Warner, Esen Momol, Claire Lewis, Tom Wichman, Wendy Wilber, and A. J. Reisinger.
https://edis.ifas.ufl.edu/wc345
Use of Glyphosate and Herbicide Alternatives for Weed Control in Florida Landscape Planting Beds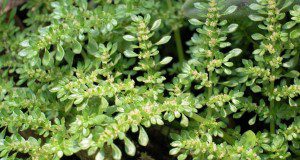 This new 10-page article is written for landscape professionals and those maintaining landscape areas to guide them in selecting alternatives to glyphosate (the active ingredient in RoundUp®) for postemergence weed control in Florida. Information is also included on preemergence herbicides and integrated weed management (use of chemical and non-chemical controls), which should be the basis of a weed management program. Written by Chris Marble, Joe Neal, and Andy Senesac, and published by the UF/IFAS Environmental Horticulture Department.
https://edis.ifas.ufl.edu/ep580
Citrus Pest Quick Guide: Diaprepes Root Weevil (Diaprepes abbreviates Linnaeus)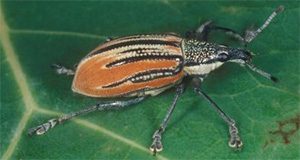 A one-page quick guide written by Lauren M. Diepenbrock and Jamie D. Burrow and published by the Entomology and Nematology Department presents the life cycle of the Diaprepes root weevil and provides several photos of the pest and the damage it causes to assist in identification.
https://edis.ifas.ufl.edu/in1249
Stem and Fruit Canker of Dragon Fruit in South Florida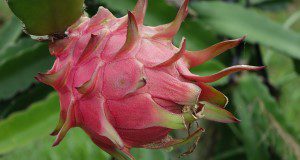 Dragon fruit, also known as pitahaya, pitaya, and strawberry pear, is a group of vine-like, climbing cacti. In south Florida, production of dragon fruit has been steadily increasing since the 2000s, and growers in Florida consider dragon fruit as a potential alternative fruit crop to avocado and citrus, two economically important fruit crops largely impacted by laurel wilt and huanglongbing, respectively. This new 4-page article focuses on the symptomology and epidemiology of stem and fruit canker, a prevailing disease on dragon fruit. Suggested management strategies for the disease are also discussed based on recent studies conducted in south Florida. Written by Cheng-Fang Hong, Shouan Zhang, Romina Gazis, Jonathan H. Crane, and Jeff Wasielewski, and published by the UF/IFAS Plant Pathology Department.
https://edis.ifas.ufl.edu/pp355
Applying Culturally Relevant Teaching to Workshops: The Checklist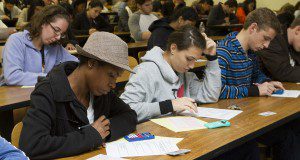 As the diversity of Extension clientele continues to grow, Extension educators must consider new ways of supporting this population. In this new 2-page article, a follow-up to EDIS article AEC678, Culturally Responsive Teaching: A Framework for Educating Diverse Audience, the authors provide a checklist to serve as a guiding tool when planning workshops and to ensure that participants feel connected to, engaged with, and understood while working toward achieving workshop educational goals. Written by Cecilia E. Suarez, John M. Diaz, and Laura E. Valencia, and published by the UF/IFAS Department of Agricultural Education and Communication.
https://edis.ifas.ufl.edu/wc351
Identification and Treatment of European Foulbrood in Honey Bee Colonies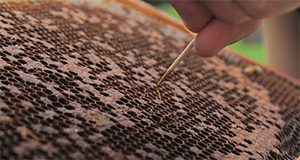 European foulbrood is a bacterial disease that affects Western honey bee larvae. It is a concern to beekeepers everywhere, though it is less serious than American foulbrood because it does not form spores, which means that it can be treated. This 7-page fact sheet written by Catherine M. Mueller, Cameron J. Jack, Ashley N. Mortensen, and Jamie Ellis and published by the UF/IFAS Entomology and Nematology Department describes the disease and explains how to identify it to help beekeepers manage their colonies effectively and prevent the spread of both American and European foulbrood.
https://edis.ifas.ufl.edu/in1272
Bringing Home the Bacon: Infusing Evaluation Best Practices into Grant Proposals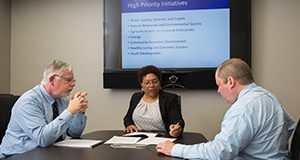 Proposals possessing sound and well-funded evaluation plans are normally stronger and have greater chances of being funded. This new 4-page publication of the UF/IFAS Department of Agricultural Education and Communication shares information the authors learned during a series of meetings with federal agency program officers and evaluators about best practices for grant proposals. The practices encompass two broad categories: incorporating evaluation expertise into the project team and building a sound project rationale and evaluation plan. By adopting these practices, you will enhance the quality of your proposals; you will most likely increase the amount of extramural funding that is secured; and you will elevate the visibility and impact of programs within your organization. Written by Glenn Israel, Jaclyn D. Kropp, David C. Diehl, Conner Mullally, and Sebastian Galindo.
https://edis.ifas.ufl.edu/wc350
Hop Yard Establishment and Trellis Construction in Florida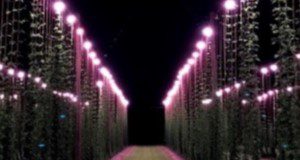 Hops (Humulus lupulus L.) are an essential ingredient in brewing, adding bitterness and flavor to beer. Driven by the recent craft beer movement, hop production is expanding into nontraditional hop-producing states. In Florida, while commercial hop production is almost nonexistent, the number of craft breweries in Florida increased from 45 in 2011 to 285 in 2018, and the economic impact of Florida?s craft beer industry exceeds $3 billion. This new 7-page article, written by Shinsuke Agehara, Aleyda Acosta-Rangel, Zhanao Deng, Jack Rechcigl, and Simon Bollin and published by the UF/IFAS Horticultural Sciences Department, provides guidelines and considerations for building a hop yard in Florida, using the UF/IFAS Gulf Coast Research and Education Center's research hop yard as a model.
https://edis.ifas.ufl.edu/hs1354
What is EDIS?
EDIS is the Electronic Data Information Source of UF/IFAS Extension, a collection of information on topics relevant to you. More...
Author information
Additional IFAS Sites
Follow UF/IFAS on social media